What does Diane Miller really want on GH?
GH spoilers teased that Robert literally dropped Diane like the proverbial hot potato the minute Holly walked through his office door. One minute, he had his arms around her, and a kiss was forthcoming. The next minute it was, "And you are…?" OK, we're exaggerating a little, but that was obviously how it felt to Diane.
GH Spoilers Speculation
Since Holly (Emma Samms) has a tendency to leave Port Charles as quickly as she arrives, will Diane (Carolyn Hennesy) be willing to pick up the pieces once Robert (Tristan Rogers) is inevitably brokenhearted again? Here's what almost 2,000 voters predict.
GH: Burning Bridges Now Forever More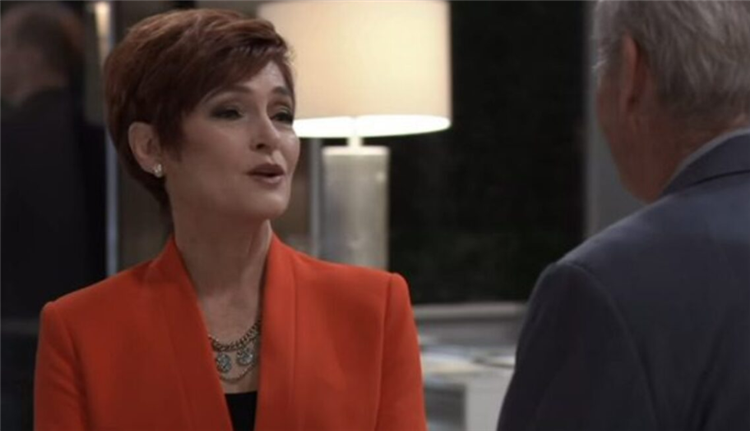 Too late, 7% of Diane's fans dismiss. Our girl can do a lot better than a guy who still can't get over a woman who cheated on him three decades ago, then let him think she was dead. If Robert wants Holly, Robert can sit around on long lonely evenings and cling to his memories. Diane will be out on the town, thank you very much…as long as she can get her car to start.
GH Spoilers: Once More Into The Fray
Alexis (Nancy Lee Grahn), who has never had a relationship work out in her life, advised Diane to keep pursuing Robert, no matter how many of his ex-wives kept popping up. And 22% of you agree with her. Holly will be old news by the end of this month. And Robert will be bored and lonely again. If you're willing to be Miss Right Now, then go for it!
GH: Time Is on Our Side
A winning 71% believe Diane should really make Robert grovel before agreeing to take him back. Make him wait. You predict she'll make him wait so long…that Holly will be back to throw a monkey wrench into their next lip-lock.