General Hospital (GH) teasers indicate that Sam McCall's (Kelly Monaco) research might lead to a paradigm-shifting development. Fans of General Hospital are aware that Sam is justifiably angry with Drew Cain (Cameron Mathison) for carrying the entire blame in the SEC case.
Drew believes he is making the decision that will cause the least amount of harm, but in reality, he is just thinking about Carly.
Sam might be motivated to exact revenge because it is obvious that Scout would suffer as a result of Drew's choice.
Harrison Chase (Josh Swickard) saw Nina Reeves (Cynthia Watros) on the surveillance footage, so he's baffled over why she wouldn't come forward about witnessing Ned Quartermaine's (Wally Kurth) fall.
Perhaps Chase will discuss that puzzle piece with Dante Falconeri (Dominic Zamprogna), who'll battle suspicions during the week of July 3-7.
Since Chase shared the latest Nina news with Brook Lynn Quartermaine (Amanda Setton), it's not like it's something the PCPD is keeping confidential.
Dante could easily mention this to Sam and get her opinion, too.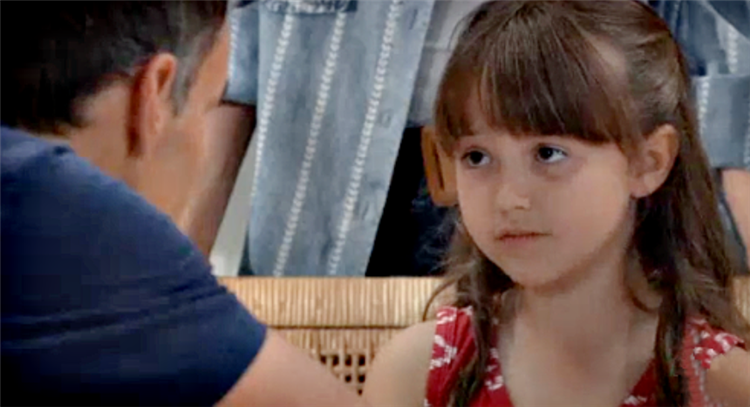 Now that Sam has been pulled into the SEC aftermath through Drew's prison fate, she could become a contender when it comes to who'll expose Nina's secret.
Sam cares about Drew since he's her former flame and the father of her child, so maybe she'll be the one to make Nina pay. Could Sam put her PI skills to good use and follow Nina's trail?
With some listening devices or even just some good old-fashioned eavesdropping, Sam could find out the hidden truth Nina has tried to bury.
All it would take is overhearing a conversation between Nina and Ava Jerome (Maura West) that's supposed to be private.
Then again, Sam could perhaps dig into things another way and somehow prove Nina submitted the anonymous SEC tip through Martin Grey (Michael E. Knight).
Bottom line, Sam is furious over Drew's situation and heartbroken for Scout.
Throw in Sam's curiosity about Nina's shady behavior and it could all add up to a scenario where Sam ruins Nina's life!
Sam might make sure Nina loses Sonny Corinthos (Maurice Benard) as well as any chance of bonding with Willow Corinthos (Katelyn MacMullen) since her actions played a huge role in sending Drew away from Scout.
General Hospital spoilers say Sam still has a few tricks up her sleeve, so stay tuned for updates on what's looming.