Gladys Corbin (Bonnie Burroughs), Selina Wu (Lydia Look), and Curtis Ashford (Donnell Turner) are all expected to be shocked, according to General Hospital spoilers and speculations. The "psychiatrist" who is assisting Sasha Gilmore (Sofia Mattsson) in escaping her guardianship and Gladys' poker partner Damon Montague (Darin Toonder) are actually undercover federal agents!
The Setter Upper Is Set Up!
Gladys, the queen of setter uppers, discovers that Cody Bell (Josh Kelly) and Damian Spinelli (Bradford Anderson) have been playing her! Selina recently received an offer from "Monty" to settle her gambling debts, but she accepted it without comprehending how much it would cost!
The fact that she approved of his payment offered him a trail of money to include in his evidence file, and his genuine assistance with Sasha demonstrated that Sasha was a victim of Gladys.
"Monty" has been investigating the high stakes poker game all along and getting lots and lots of evidence. But he also saw Sam McCall, (Kelly Monaco) Cody and Spinelli's attempt at a sting-so Cody won't be charged in his sting-he'll be a witness.
Selina Wu Won't Know What Hit Her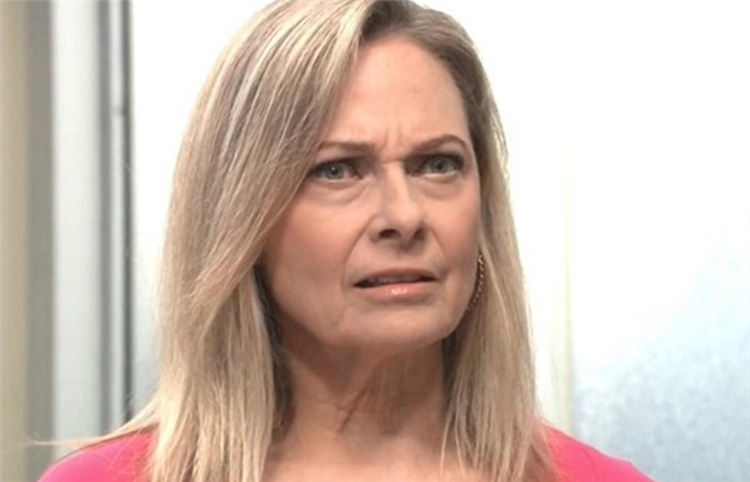 Selina won't know what hit her and "Monty" will find out she blackmailed Curtis to let her use his club, so he'll be off the hook too. The Feds have been after Selina for a long time because of the many businesses she has that are covers for illegal operations, but the poker game is the easiest.
"Monty" has worked his way in among the other poker players and is getting friendly with them so they'll talk about their other "businesses". So he can't raid the game and get it taken down too fast, it's the one place he can get mobsters' information, because there are a lot!
General Hospital Spoilers: Takedown Imminent
Gladys, Selina, and the high stakes players who confided in "friendly Monty" about their other "businesses" will all be caught up in this sting and brought down. Even "Damon Montague" the psychiatrist is a cover, set up by Kevin Collins (Jon Lindstrom), whose father Victor Collins (Nicholas Pryor) was raised by a spy.
That was planned so that Sasha could provide information that would enable "Monty" to demonstrate to Cody, Sam, and Spinelli that Gladys has been draining her accounts dry.
A takedown is imminent, but "Monty" has to get some more intel from some of the other mobsters who play the game. It's just a matter of time before all the truths come out and the Feds raid the game as well.
Be sure to catch up on everything happening with GH right now. Come back here often for General Hospital spoilers, news, and updates.