General Hospital (GH) spoilers hint that Josslyn Jacks (Eden McCoy) may not let go of trying to get Dex Heller (Evan Hofer) out of the mob. She's looking for a way out for her boyfriend; however, everyone she's turned to for help doesn't seem to want to lend a hand.
Has she forgotten about her richer-than-rich Australian bio dad, Jasper 'Jax' Jacks who also happens to have a disdain for Sonny Corinthos (Maurice Benard)?
GH Spoilers: Josslyn Jacks Has Always Been A Daddy's Girl
Carly Spencer (Laura Wright) came forth with an idea for Michael Corinthos (Chad Duell) to re-hire Dex for a special job that keeps Heller in Sonny's organization to ensure the henchman watches over the mob boss's activities.
Dex is okay with this, but Joss wants nothing more than for him to be free of Sonny and that lifestyle, but no one in her family seems to care.
Enter, Jasper 'Jax' Jacks (last played by Ingo Rademacher). Josslyn has always been the apple of Jax's eye, and he's always been an enemy of Sonny's.
Jax won't like the idea of Joss dating someone in Corinthos's organization, so if he finds out about his daughter's plight, he'll do all he can to help pull Dex get out of the mob.
GH Spoilers: Could OG Jax Return Or A Recast?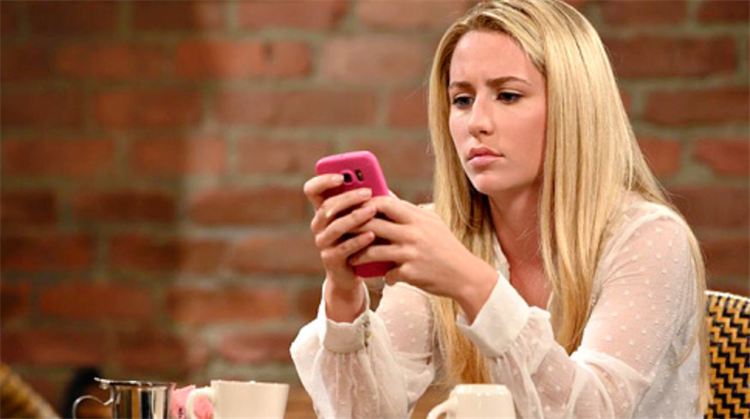 OG Jax, played by actor Ingo Rademacher, recently lost his lawsuit against the soap. Most fans know by now that he was let go due to the daytime drama's COVID-19 vaccine mandate.
Still, stranger things have happened in the world of soaps, and there is always a chance that Ingo could reprise his role, despite the past conflict.
In addition, there has been a buzz online about Jax being recast, and the Young and the Restless' former Jeremy Stark, played by James Hyde, has been an option some have thrown out there.
Could Jax return to Port Charles to help Joss and Dex? Have your say in the comment section, below.