Spoilers for May 16th's episode of "General Hospital" reveal When Nina Reeves (Cynthia Watros) asks for assistance, will Carly Spencer (Laura Wright) actually comply? Diane Miller (Carolyn Hennesy), meanwhile, wants things made clear.
Home and Heart will also be the scene of some drama, with Glady Corbin (Bonnie Burroughs) unsure of what she has gotten herself into. What you should know is as follows.
'General Hospital' Spoilers For May 16: Help wanted
First, 'General Hospital' spoilers tease Nina arrives at Carly's. We guess she'll be asking for more help in her quest to mend fences with Willow Tait (Katelyn MacMullen). However, Carly will warn her, "You're going to have to do it on her terms."
Helpful. It's not like Carly and others haven't said something similar to that before. We think Carly could come up with something just a little more constructive. But with the tension there's been between these two, we doubt Carly's motivated to do much.
'General Hospital' Spoilers For May 16: Setting things straight
Elsewhere, it seems Diane puts her cards on the table. We have a feeling this is about Robert Scorpio (Tristan Rogers). She and Robert were looking as if they could be a thing. That is, until Holly Sutton (Emma Samms) came back to town. So, we think the likely situation is she wants to know Holly's intentions.
'General Hospital' Spoilers For May 16: TV drama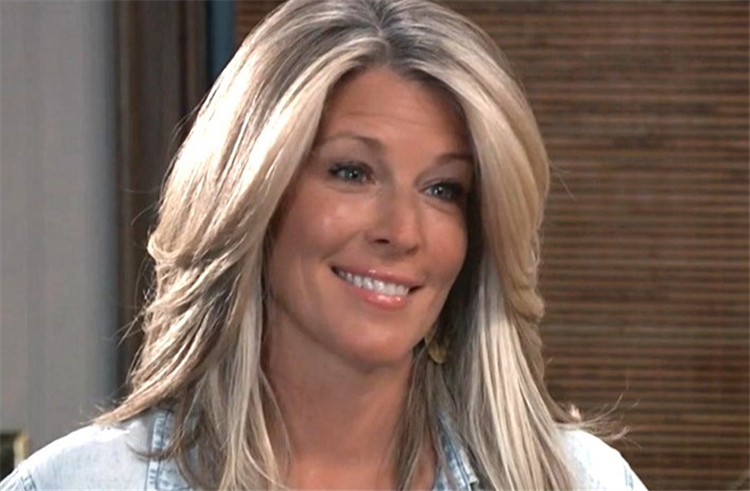 Other 'General Hospital' spoilers revealed that Haven de Havilland (Morgan Fairchild) was not pleased to see Sasha Gilmore (Sofia Mattsson) back on the shopping channel hawking the newest Deception product. Until she learned she could use Sasha's suffering in the past to boost ratings and sales.
Haven won't make it simple for Sasha as she confronts her fear, based on what we've seen thus far. In fact, based on Sasha's expression the last time, we're confident that she sent baby sounds or something similar to her earpiece. Sasha will be pushed over the edge by Haven, who will encourage her by saying, "Go ahead, Sasha, all eyes are on you."
'General Hospital' Spoilers For May 16: You don't want to know…
As for Gladys, we saw she had a really bad night at the table last time. And not Selina Wu (Lydia Look) is determined to get what's owed to her.
She'll tell Gladys, "There might be another way for you to pay your debt." We have a feeling that, whatever it is, Gladys won't want to know! And it's likely not going to be good for Sasha.
'General Hospital' Spoilers For May 16: What were you thinking?
Finally, we saw Robert confront Anna Devane (Finola Hughes) about her reckless move in Greenland. Now, he'll play another card in his effort to make her see the error of her choice. He'll ask, "Shouldn't you be putting your family first?" Going by Anna's reply, she won't appreciate that.