'General Hospital' (GH) spoilers suggest that things are looking very bad for Sasha Corbin (Sofia Mattsson). Is there going to be a way back for her after this most recent violent episode?
'General Hospital' Spoilers: Mental Instability
Sasha Gilmore Corbin has gone through a lot of pain and upheaval in her life. She now has a fragile mental condition as a result of these. She has struggled with mental breakdowns and substance misuse as a coping mechanism.
Sasha's life appeared to be going well when she wed Johnny Wactor's character, Brando Corbin. Shortly after Liam's birth, they lost him. Brando stood by her side while she went through a few outward breakdowns. Together, they overcame their tragic defeat.
Then, when things were going better for the couple, Brando was attacked by the mysterious Hook Killer. While doctors thought they could save him, he ended up having a surgery during recovery. Sasha lost him as well.
'General Hospital' Spoiler: Downward Spiral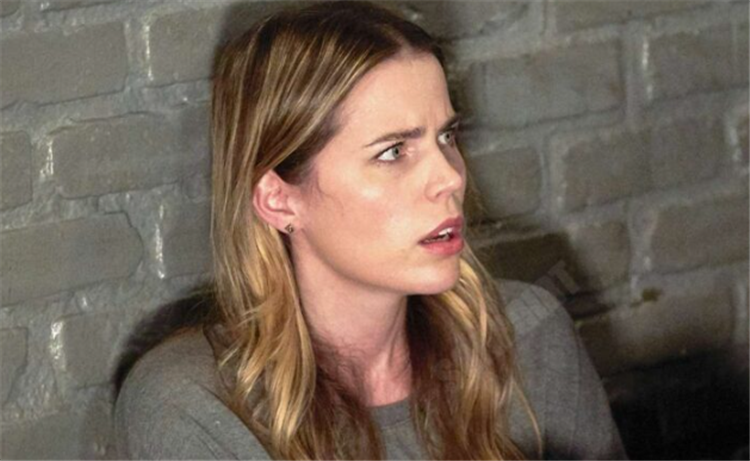 This second loss sent Sasha into a downward spiral. She needed so much support and therapy to survive this. Brando's mother, Gladys Corbin (Bonnie Burroughs) was given guardianship over Sasha and her affairs. She has had control over Sasha's finances this whole time.
The issue is that Gladys has a frightful gambling addiction. She owes Selina Wu (Lydi a Look) a ton of money. As Sasha improved, she began to look at ways to take control of her life again.
She wanted to dissolve the guardianship and take control of her assets and make her own decisions. This caused Gladys to panic, because she needs Sasha's money to pay for her debts.
'General Hospital' Spoilers: Forced Meltdown
Before Sasha can get a judge to dissolve the guardianship, a court-appointed psychiatrist must confirm that she is fit and capable of taking control of her life. She begins to see Dr. Damon Montague (Darin Toonder). Dr. Montague sees good signs that she has fully recovered.
But, after Sasha's appointment, Dr. Montague realizes he knows Sasha's guardian, Gladys Corbin. They are often gambling together at Madam Wu's tables. Glady's convinces him that she needs his help to keep Sasha unstable.
If Sasha is unstable, then she can get to her money. She convinces Dr. Montague to prescribe benzodiazepines to Sasha.
Taking this medication starts to cause Sasha to act differently. But surprisingly, none of her friends investigate. She ends up stealing clothes from Logans and they end up getting the charges dropped. But no one tries to find out what medication the doctor really gave her and what it could be doing to her.
Then, everything starts to go a little crazy. Sasha takes her medication, and soon after she starts to have hallucinations. Cody Bell (Josh Kelly) can be seen conversing with Gladys across the hotel pool lounge.
She is duped by her own mind into believing it is Cyrus Renault (Jeff Kober). Sasha rushes to the bar to get a knife and stabs Cody twice as Gladys and Cody argue.
What accusations will Sasha be held accountable for in this case? Will she be jailed or committed? Will Gladys have complete control and destroy all of Sasha's assets, or will someone eventually uncover what Gladys is really up to?