The plot develops in the upcoming General Hospital (GH) episodes as unforeseen turns and alliances form on Monday, August 7. Cody will be seen in this episode attempting to aid Sasha and reveal the truth. But Sam will also be working in that direction, so he won't be acting alone. Anna will then take a very brave step, and Nina makes a new friend. This is who. Find out by reading on.
Will Cody Be Able To Help Sasha?
In the General Hospital episode airing on August 7, 2023, Cody Bell shocks everyone by giving Diane Miller a pivotal update. According to the rumors, He will reassure her that he won't be accusing Sasha Gilmore, reducing tension. The true issue will come when he consults Diane about how to get off Gladys Corbin's visitation list at Ferncliff, though. Diane tries her hardest, but she finds herself powerless. Cody uses persuasion techniques with the staff, but will he be able to get access to Sasha?
Amidst the mounting suspicions, General Hospital spoilers say that Sam McCall will grow increasingly wary of Gladys. She will decide to confront her about Sasha's outburst and the underlying reasons. Meanwhile, Sasha remains in a foggy state due to the drugs administered by Dr. Damon Montague. Feeling a sense of disconnection, she receives encouragement from Nurse Mandy to relax and focus on her recovery.
Anna And Sonny Are On Individual Missions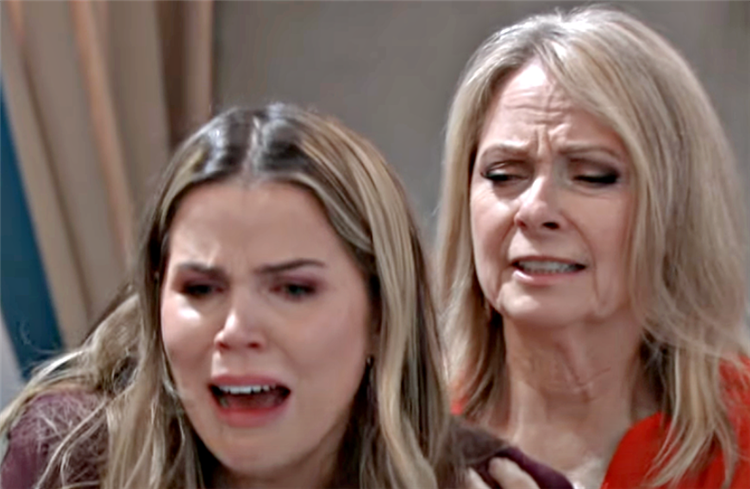 Further General Hospital spoiler say, Anna is determined to get to the bottom of the Metro Court pool shooter mystery and plans to have an important discussion with Robert. She hopes to uncover any information he might have about potential adversaries from the WSB. This conversation is essential for Anna to clear her mind and move forward with her investigation into the mysterious Pikeman Group.
In the August 7 episode, Sonny is equally determined to tackle the shooting incident head-on and arranges a meeting with Brick to gather valuable insights. The Pikeman issue remains a looming threat, and Sonny is resolute in his pursuit of the truth and ensuring justice is served. He plans to follow Mason's trail, which might lead him to Nikolas Cassadine, adding to the complexities surrounding Nikolas' condition.
Nina Gains An Unexpected Friend
Nina will be caught off guard by Olivia's unexpected interruption of their talk. Instead of starting a fight, Olivia will surprise Nina by making an unexpected proposal. General Hospital spoilers suggest that the two Metro Court Hotel co-owners may end their competition and establish a new chapter of true partnership. This remarkable revelation might have significant repercussions.
General Hospital promises viewers exciting and intriguing episodes with surprising turns and compelling plotlines as the drama develops. Don't miss the exciting weekday programming on ABC. Post your ideas and forecasts in the comments section below. TV Season & Spoilers will keep you informed of all the most recent General Hospital developments right here.