As Nina Reeves (Cynthia Wartos) learns what Dex Heller (Evan Hofer) has been up to and threatens to tell Sonny Corinthos (Maurice Benard) the truth, General Hospital spoilers indicate that Dex Heller (Evan Hofer) is going to get himself into some very hot water. Naturally, Nina is not troubled by Dex's dual role as a mafia enforcer; on the contrary, she finds it admirable. But she needs a back-up of her own, and Sonny's right-hand guy seems to be the best person for the task. Nina still needs to hide her status as an SEC informant, so she will need Dex's assistance when she learns his secret and turns it against him.
Dex's Secret is Out
When Nina finds out Dex is actually working with Michael Corinthos (Chad Duell) — and that it was all Carly Spencer's (Laura Wright) doing — she's going to be over the moon.
Normally, one wouldn't think Sonny's fiancé would delight in learning that his right-hand man is betraying him, but learning that Dex actually has Sonny's back isn't going to give Nina any real concern.
In fact, she might even like that he has such backup on his side. Still, Nina knows Dex doesn't want Sonny to be clued in on what he's up to. When she realizes she has Dex over a barrel, she's going to use it to her advantage and ask a rather sizable favor from the enforcer. Can he pull it off?
GH Spoilers Leak Nina Blackmails Dex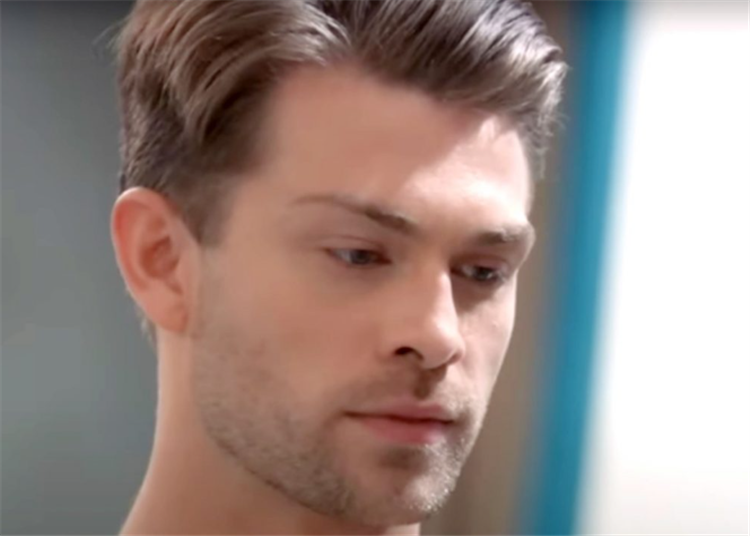 Since she reported Carly and Drew Cain (Cameron Mathison) to the SEC, Nina has been living in fear. It was a risky move for her to inform on them, but she was convinced that it was the only way to remove Carly from Sonny's sphere of influence. However, it has been difficult to keep this a secret.
Nina is utterly terrified that Sonny would learn about her role in this incident, which might have terrible repercussions. Nina must explore for alternatives as she is unable to ask Sonny for assistance. Dex enters the picture in this situation. Nina will do anything to keep Dex on her side if she discovers that he is collaborating with Carly and Michael against Sonny's wishes.
Dex has been playing a dangerous game for a long time, too. He started out as Michael's spy in Sonny's organization, but now he's sort of working for Carly as well. Dex is in a unique position to keep tabs on both Sonny and Michael's operations, which makes him a valuable asset.
However, his double game is starting to catch up with him when he finds himself outed by Nina. Will she keep her lips sealed? Only if he does what she asks and finds a way to point the SEC finger of blame in someone else's direction.
What Would Joss Say?
It's hard to say who Dex will pin this on, but it has to be somebody who isn't connected to Nina. She might feel for Eddie Maine (Wally Kurth), but she has far less sympathy for Ned Quartermaine (Wally Kurth). That being said, if she has Dex paint Ned as the bad guy, it could shake things up in Eddie's memory and bring the last moments before his fall to light.
She doesn't need that, Nina. Instead, Nina wants Dex to cast blame elsewhere. When Josslyn "Joss" Jacks (Eden McCoy) discovers Nina and Dex are working together for some reason but won't say why, things will only get worse.
If Joss is anything like us, she won't accept it and might even tell Sonny what she thinks right away. To find out how this turns out, keep checking back for more GH news and spoilers.