Find out what the GH spoilers for July 24 – July 28, 2023, have in store for your Port Charles favorites.
These General Hospital spoilers tease a confidence shared, a promise made, a business turned over, and so much more. This will be a week you won't want to miss!
General Hospital Spoilers Highlights
Despite her better instincts, Ava (Maura West) bids the would-be-nanny on Mason's (Nathanyael Grey) payroll to enter Wyndemere. No sooner has the unpleasant woman crossed the threshold than she begins making not-so-subtle threats and attempts to intimidate the former Mrs. Cassadine — which Ava doesn't appreciate in the slightest.
When Sonny (Maurice Benard) comes upon the contentious convo, "Betty" takes her leave, and he uses the opportunity to press Ava about what's going on. In an instant, the damn breaks. Ava pours forth her tale of woe. She relays how Nikolas confronted her and threatened to abscond with Avery and how she'd killed him (or "killed" as it turns out) and how Austin (Roger Howarth) offered his assistance in hiding the body, and how Mason got ahold of the "corpse." Phew!
After letting the story settle, Sonny assures Ava that he's got this. She needn't worry any longer. She needn't fear Mason. Ava is relieved. But there's still the Betty of it all. Just how will Sonny handle the nanny from Hell?
GH Spoilers: Lady Boss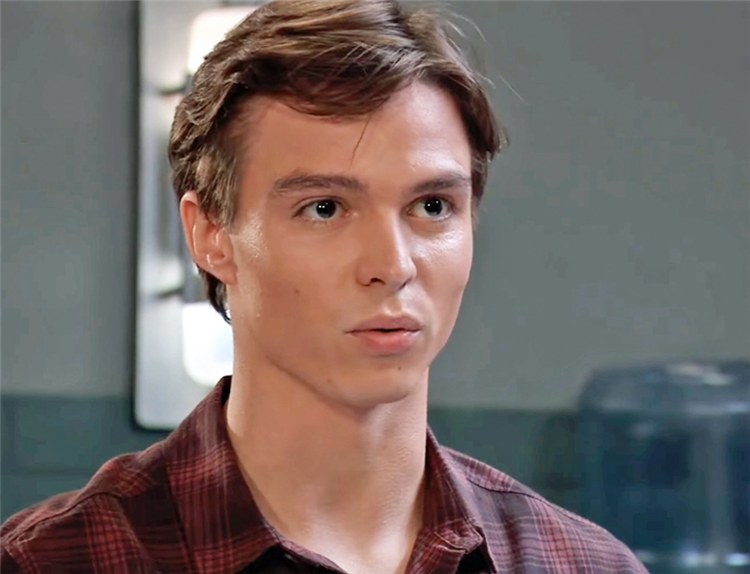 Carly (Laura Wright) has quite the newsbreak for Josslyn (Eden McCoy): she's the new owner of Kelly's. Thanks to Bobbie signing the property over to her for the princely sum of one dollar, Carly is now the sole proprietor of the storied seafront eatery. And she's got plans for the place. Big plans. Plans that will surely turn the diner into an uber-popular, uber-profitable hotspot. After all, she does have an outstanding debt of $5 million to pay.
General Hospital Spoilers: Odds and Ends
In other General Hospital spoilers news, Maxie (Kirsten Storms) considers a move, Sam (Kelly Monaco) and Dante (Dominic Zamprogna) compare notes, Brook Lynn (Amanda Setton) issues a dare, Liz (Rebecca Herbst) and Finn (Michael Easton) go on a date, and Nina (Cynthia Watros) scores points with Willow (Katelyn MacMullen), who gets to finally share some adult time with Michael (Chad Duell).
Meanwhile, somewhere in Chechnya, Laura (Genie Francis), Kevin (Jon Lindstrom), and Valentin (James Patrick Stuart) are on the hunt for Nikolas. More fool them.
Finally, General Hospital spoilers have Gladys (Bonnie Burroughs) imparting some bad news — no doubt in relation to poor put-upon Sasha (Sofia Mattsson), who can never have a single thing go her way.
In case you missed it, mornings on Soap Hub are for commentary or wild speculation about General Hospital's current stories — where they're going, how they're doing, and sometimes just what we're hoping we will see in the near future in Port Charles. We're particularly fond of this one, so please click here to read it.