Ava Jerome can't keep it all inside any longer.
General Hospital spoilers for July 25, 2023, tease big reveals, major finds, an actual first date, and so much more. You won't want to miss a moment of this exciting new episode.
General Hospital Spoilers Highlights
Ava (Maura West) wasn't sure how installing a new nanny in Sonny's (Maurice Benard) orbit would go but she definitely didn't expect Sonny to walk in on her arguing over the situation. Sonny is already suspicious of Austin (Roger Howarth) and what Ava is doing with him, so he demands that Ava spills.
She tries to cover for herself, but finally breaks down and tells him the entire sordid tale of clocking Nikolas on the head with a gargoyle statue and hiding the body with Austin. Now, she is being blackmailed into getting dirt on Sonny and she doesn't know what to do. Will Sonny help her out of this jam or is Ava in more trouble than ever?
As if Ava's news is not big enough, Dex (Evan Hofer) also has some big news and Sonny is forced to advise him on what to do next.
General Hospital: A Date For Finn And Liz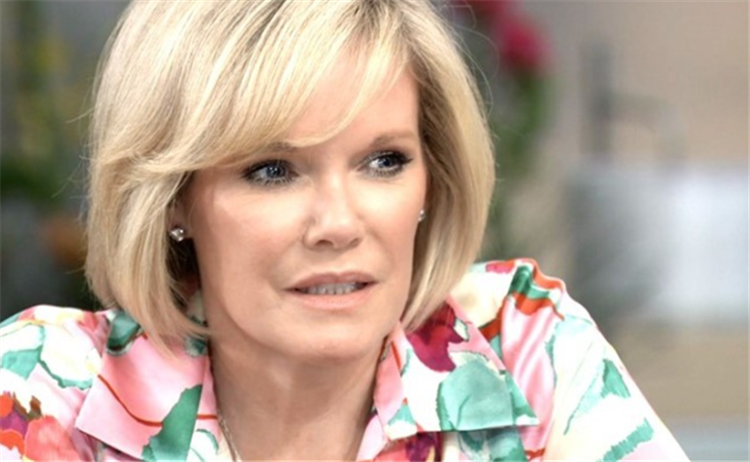 It's been more than two years of stops and starts for Finn (Michael Easton) and Elizabeth (Rebecca Herbst), and they even decided it wouldn't work at the end of last year. However, GH decided to try again, so Liz and Finn are trying again and even have a date on Tuesday.
They have never really been seen dating despite oddly declaring their love for one another, so this may or may not work out as planned. Will they decide to go all in on romance, or that they are better off as friends?
GH Spoilers: Portia Is Beside Herself
Curtis (Donnell Turner) remains angry and devastated upon learning he will likely never walk again — or at least that's what the doctors say. Portia (Brook Kerr) is also a mess but tries to be strong for Curtis and offer him comfort.
However, Curtis is not even sure who or what he wants now that his life has changed in such a profound way. Will he shut Portia out minutes after telling her that he wants to try again?