On General Hospital, Carly Corinthos frequently finds herself in difficult situations. But this time, the strain is too great in addition to the big stakes. and from all directions, even her kids! Right now, it seems like everyone is focused on their own problems. Even while Drew might truly prefer that Carly turn on Sonny and save them both, he is wise enough not to say it out loud.
However, her children are not holding back. In fact, even Sonny is all for it! But will she really do it? Perhaps Sonny will set the wheels in motion himself! Either way, GH spoilers tease that Sonny might be going down for this one! Keep reading all the updates at TV Season & Spoilers to find out all about it!
Sonny Takes The Fall For Carly, Goes To Prison
A crime has indeed been committed at General Hospital. We know it, the characters know it, and the feds know it. So there is no way this one is going away on its own. Somebody has to take the fall for it. But who will it be? One of the real culprits of insider trading, Drew and Carly? Or will the big daddy of the Port Charles underworld, Sonny Corinthos, go to jail to save his baby mamma? Carly's other children, Joss and Michael, are all in for it. In fact, Sonny himself prefers that he bites dust behind bars than Carly.
Joss is hell-bent on trying to convince Carly that she should turn in the video evidence against Sonny to the feds and cut a deal on General Hospital. However, knowing the fierce loyalty Carly and Sonny share, we really don't see Carly throwing him to the wolves. But that won't keep Sonny safe. If he realizes that there is absolutely no other way to save Carly, he will himself strike a deal with the feds in Carly's favor. After all, deep down, Sonny knows he has done far worse things than Carly can ever do. But if Sonny goes to prison, what will it mean for the engagement that he just had with Nina?
Nina Devastated Over The Outcome Of Her Own Wicked Schemes On General Hospital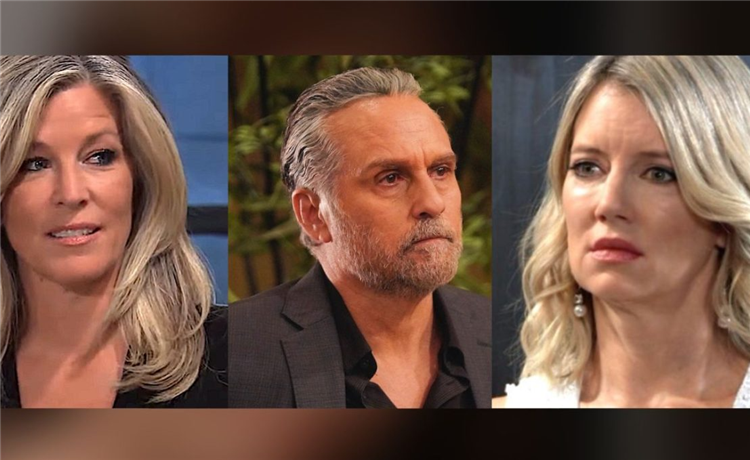 Honestly, Nina Reeves had this coming on General Hospital. She lashed out in anger and did not consider the consequences even for one second. Nina can't stand Carly one bit, and we understand why. Sonny's fiance gets marinated and roasted for the slightest discretion she makes, while Sonny's ex, Carly, has gotten away with a lot over the years. And after everything, Carly still is in everybody's good books, including Sonny and Willow! While Nina lives in constant fear of losing everything and everyone s he holds dear. Well, it looks like her latest stunt might just bring all her fears to life!
There is no way that Sonny will stand by and watch Carly being hauled off to jail on General Hospital. Nope, that's not happening if Sonny can help it. And believe us, he can! However, he will have to give up his own freedom for it, and accept the prison uniform. When that happens, Nina will lose it all! Not only will her man end up in prison, but her relationship will land in jeopardy too. For one, she will have the shattering realization that Sonny chose Carly over her. He chose prison to save Carly rather than staying out and marrying her! Damn! That's going to pinch.
Moreover, no matter how hard she tries to tangle everyone in a web of confusion, the truth about her being the whistle-blower is going to come out! And oh boy! Imagine how Sonny will react to that! Nope, there is no way her relationship with Sonny will survive this revelation! From where we are standing, things are about to blow up royally for Nina! Do you think she deserves it? Tell us in the comments! Meanwhile, stay tuned to General Hospital to see what happens next!