The Jane Tennant actress made the comment jokingly while hosting the Love is Blind season four reunion with her husband of 11 years. And although the reunion broadcast was hampered by technical issues, once the show got going its insights and throwbacks delighted fans who were able to watch Sunday's livestream on Netflix.
One such treat came through a video which showed Bartise from season three of the show with his baby boy Hayden, a reveal which had some of the Love is Blind couples and hosts suddenly feeling super broody.
"Okay seriously, if that doesn't make your ovaries burn, I don't know…" Vanessa said in response to the clip, before turning to her husband and saying: "I want number four so bad."
The 42-year-old and her husband share three children together: Camden, ten, Brooklyn, eight, and six-year-old Phoenix. The whole family recently got togethering to celebrate Easter with an adorable Easter party as Vanessa shared a reflection on the importance of new beginnings.
However, following Bartise's sweet video Nick did not appear to be as enthusiastic about the idea of adding another baby to their family as his wife suddenly was.
"Whoa!" Nick replied, shaking his head and clearly implying he was not ready to welcome another child.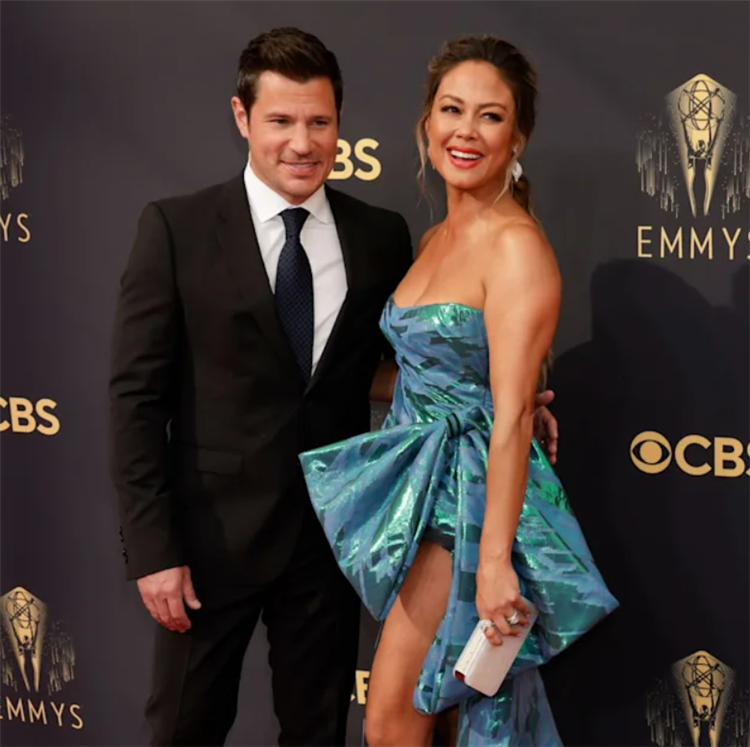 But it was all light-hearted fun, with Vanessa then turning the attention from the show's hosts back to the season four couples at the reunion. "Who's going to give us our first Love is Blind baby?" she asked.
Despite the fact Bartise did not go on to marry his partner Nancy from the series (his son Hayden comes from a relationship he has developed following the show), his video did inspire some of the new couples to reveal their own baby plans.
"Well, we do things very fast," Bliss said in relation to her and Zack's relationship. "I can't wait to have a family… I don't know when that time [will be], but I'm really really excited for it," she finished.
"We're going to let it happen when it needs to happen," Chelsea said about her relationship with Kwame.
Meanwhile Tiffany and Brett were also more interested in taking their time before starting a family. "We're really just trying to enjoy our marriage," Tiffany said, continuing: "We're travelling the world… we're so committed to one another, we want to have our lives set before we bring a life into this world."