According to General Hospital spoilers, Nina Reeves (Cynthia Watros) believed her fortunes had finally changed for the better. Fate has intervened in the most unexpected way after the stress and worry of keeping her secret secure from Ned Quartermaine (Wally Kurth). Ned won't be able to expose her for turning Carly Spencer (Laura Wright) and Drew Cain (Cameron Mathison) in to the SEC while he's out of commission and believing he's Eddie Maine. Even while Nina might want to rejoice in her good fortune, she knows better than to let her guard down too soon. She is about to find out why.
Ned Quartermaine Doesn't Remember Olivia Quartermaine
Ned is awake, and he's more confused than he's ever been. As Olivia Quartermaine (Lisa LoCicero) stands by his bedside pouring her heart out and thanking God for bringing him back to her, she has been met with serious confusion from Ned, who doesn't remember his wife at all and thinks he is a rockstar. Olivia is devastated by this turn of events and can't fathom how things could get any worse, but they're about to.
Say Ned Quartermaine Does Remember His Rights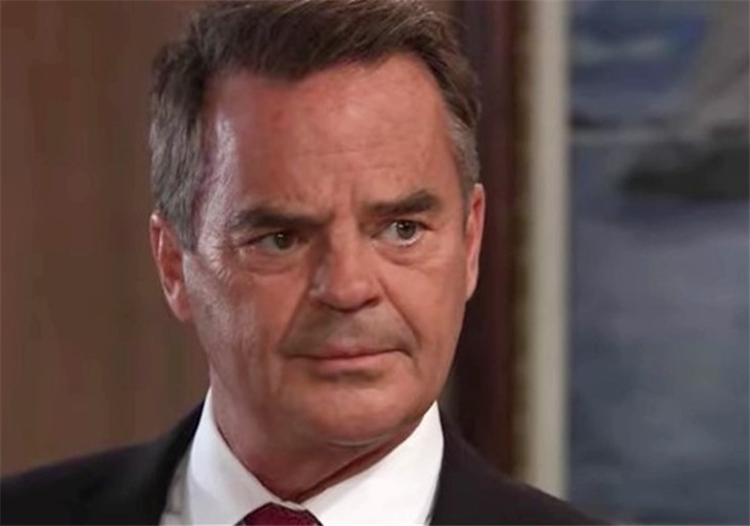 Ned's emotional detachment from Olivia will play an important role in what comes next. Just because the man has forgotten who he is married to doesn't mean he's forgotten his rights. Quartermaines don't just let people off the hook when they've been wronged. That towel should've been cleared from the floor and it wasn't, leading to Ned's accident when he tripped over it. Word on the street is Ned won't wait long to phone his attorney and demand a lawsuit be filed against the Metro Court Hotel and its owners. He couldn't care less who they are!
What Lies Ahead?
As Olivia's business partner, Nina will likely want her to know she is not doing this alone, according to General Hospital spoilers. Ned won't be persuaded to refrain from initiating legal action against the Metro Court by anyone. Losing a business she never really wanted is the least Nina can do to atone for what she has actually done, even though she could come to believe that this is karma's cruel and twisted method of having her pay for her misdeeds.
That's what she'll convince herself of, but little does Nina know, Harrison Chase (Josh Swickard) has intel that could blow this lawsuit —- and NIna's life — to smithereens. Chase is going to spend some time doing what he does best — being a detective — to unearth the truth about why Nina backed away when she saw someone was injured on her property.
Not just any someone either, but her business partner's husband. Is Chase on his way to figuring out the truth about what Nina is hiding, and if so, is there a way out that doesn't lead to her losing Willow Corinthos (Katelyn MacMullen) in the midst of it? Stay tuned for more GH news and spoilers just ahead to find out.