Since its debut in 2003, the television series NCIS has been a force to be reckoned with in the world of crime procedural dramas. A spin-off of the hit show JAG, NCIS quickly established its own identity, captivating audiences with its thrilling investigations, compelling characters, and a perfect blend of humor and drama. Created by Donald P. Bellisario and Don McGill, NCIS, which stands for Naval Criminal Investigative Service, follows a team of special agents as they solve complex cases involving crimes within the U.S. Navy and Marine Corps. Set in Washington, D.C., NCIS takes viewers on a gripping journey as the team delves into high-stakes investigations, unravels intricate mysteries, and navigates the personal and professional challenges that come their way.
NCIS has captivated audiences for years with its thrilling investigations, compelling characters, and remarkable ensemble cast. However, over its long run, the show has seen several main characters depart, leaving fans with a mix of emotions. NCIS has thrived on the strength of its ensemble cast, and while departures can be bittersweet, they have also allowed for fresh storylines and the introduction of new characters. The legacies left by these beloved characters will forever be etched in the hearts of NCIS fans, who eagerly anticipate the show's ongoing success and the possibility of old faces making triumphant returns. Let's take a closer look at some of the most memorable characters who bid farewell to the NCIS team and the reasons behind their departures.
Leroy Jethro Gibbs (Mark Harmon)
After 18 seasons as the heart and soul of NCIS, Gibbs left the show to pursue a quieter life. His departure was primarily driven by actor Mark Harmon's decision to step away from the series, focusing on other endeavors and spending more time with his family. Gibbs' exit left a significant void in the team and left fans eagerly awaiting his potential return.
Ziva David (Cote de Pablo)
Ziva's departure was initially marked by a presumed death, but the character later resurfaced and ultimately left the team to protect her loved ones from danger. Cote de Pablo decided to leave NCIS in 2013 due to personal reasons, including a desire to explore other acting opportunities and spend time with her family.
Anthony "Tony" DiNozzo (Michael Weatherly)
Tony bid adieu to NCIS to focus on his personal life and embrace fatherhood. Michael Weatherly's departure in 2016 was a personal choice, as he wanted to explore new acting avenues and pursue other projects, including his leading role in the hit series Bull. Will a possible NCIS return be happening soon for Weatherly?
Timothy McGee (Sean Murray)
Although not a permanent departure, McGee temporarily left the team in Season 18 of NCIS to recover from a gunshot wound. This storyline was incorporated to accommodate Sean Murray's absence during the early stages of the COVID-19 pandemic, as he wanted to prioritize the safety of his family.
Abby Sciuto (Pauley Perrette)
Abby's departure was a highly emotional moment for fans. After 15 seasons, Pauley Perrette decided to exit NCIS to explore new career opportunities and focus on philanthropic endeavors. Perrette also released information in recent years detailing her health struggles, including a stroke, via Deadline, which could have impacted her decision to leave the show. Luckily, her character's exit was handled with great care, allowing for a proper farewell and leaving the door open for possible future appearances.
Eleanor "Ellie" Bishop (Emily Wickersham)
Ellie Bishop's departure from NCIS marked the end of her character's journey. After joining the team in Season 11, Emily Wickersham decided to leave the show in 2021 to pursue new opportunities and explore different creative projects. Bishop's departure was met with mixed emotions from fans who had grown fond of her quirky and intelligent personality.
Caitlin "Kate" Todd (Sasha Alexander)
Kate Todd's exit from NCIS came as a shock to viewers during the show's second season. Sasha Alexander decided to leave the series to pursue other acting opportunities and expand her career horizons. Alexander eventually went on to star in Rizzoli & Isles as Dr. Maura Isles. Kate's departure was marked by a tragic twist, as she was killed in the line of duty, leaving a lasting impact on the team and viewers alike.
Leon Vance (Rocky Carroll)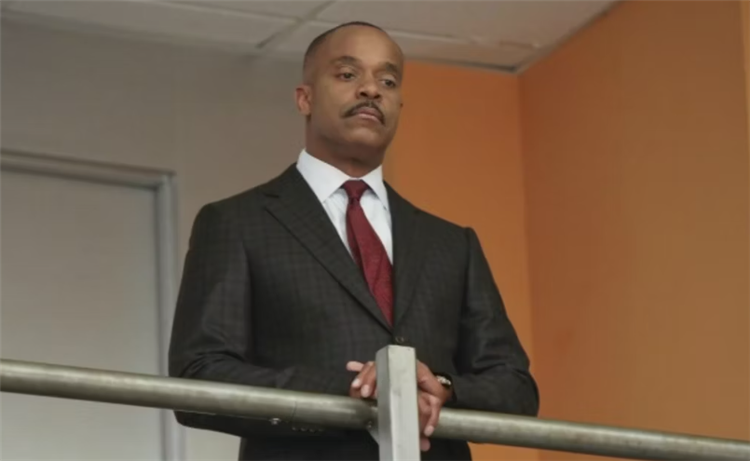 After serving as the Director of NCIS for many seasons, Rocky Carroll's character, Leon Vance, left the show to take on a new role within the Department of Defense. The departure was driven by creative decisions and the desire to explore different avenues for the character. Vance's departure brought about a significant shift in the dynamics of the team, leaving fans curious about the future direction of the series. Carroll told TV Insider in early-2023, "Anytime a character doesn't die in an episode, I figure there's always a chance," when asked about a return to the show.
Jacqueline "Jack" Sloane (Maria Bello)
Jack Sloane's departure from NCIS marked the end of her impactful tenure as the team's forensic psychologist. Maria Bello decided to leave the show in 2021 to pursue other personal and professional opportunities. Sloane's departure was handled with great care, allowing for a satisfying resolution to her character's story arc and leaving fans with a sense of closure.
Clayton Reeves (Duane Henry)
Clayton Reeves joined NCIS as a recurring character in Season 13 and was promoted to a main cast member in Season 14. However, Duane Henry's time on the show came to an end when his character was tragically killed in the line of duty. Henry's departure left a void in the team, as fans mourned the loss of the charismatic and skilled agent.
Jenny Shepard (Lauren Holly)
Jenny Shepard, the former Director of NCIS, bid farewell to the show in a dramatic fashion. Lauren Holly's character met her demise in Season 5, sacrificing herself to protect her team from a dangerous enemy. Shepard's departure left a significant impact on the team and marked the end of an era.
Jimmy Palmer (Brian Dietzen)
While not a permanent departure, Jimmy Palmer temporarily left the team in NCIS Season 18 to fill in as the Acting Medical Examiner. Brian Dietzen's absence during a few episodes allowed for Jimmy's character to take on new responsibilities and showcase his growth within the team, as well as providing an opportunity for character development.