Is there a GH Ace in the hole Trina can play?
Trina literally went to the far ends of the world for Spencer on General Hospital. She went to Greenland! She helped him and his grandma Laura save the world! She worried that he was dead! And then she jumped for joy – and into his arms – when she learned he wasn't. Now they are back in Port Charles, and it should be couple time all the time. But, nope. There's Ace. Whom Trina also rescued in Greenland. And with Ace, there's Esme. How long will Trina put up with Spencer's ex getting in their way?
Trina Robinson: Rise Above It
As long as she needs to, 22% of you aren't worried. Trina (Tabyana Ali) is a class act, and she knows better than to stoop to Esme's (Avery Kristen Pohl) level. Trina will continue supporting Spencer (Nicholas Alexander Chavez) and making goo-goo eyes at Ace. She doesn't mind the baby. And she'll never let his mother see how much she minds her. Trina will continue demonstrating why she's superior. Until both Spencer and Esme eventually get the message.
General Hospital: The End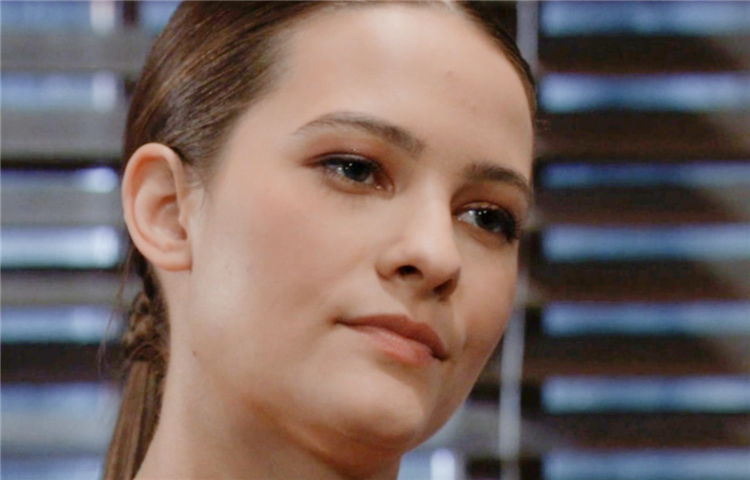 On the other hand, 36% of the audience sees that Trina Robinson is already at the end of her rope. This is the woman who drugged her and framed her and almost had Trina sent to jail. And now, Trina is supposed to be nice to her? Or, at least, not let on to how she really feels? Yeah, that's not a fair thing to ask of her, Spencer. Maybe you should spend a little more time with the woman we all know you love, and a little less with a baby who isn't even yours.
Trina Robinson: Drastic Measures
Trina needs to fight, 42% of General Hospital voters insist. Sure, she could take the high road. But that doesn't seem to be working. And it's not nearly as fun for us to watch. Maybe Trina needs to set her ladylike tendencies aside and come out swinging. She needs to prove that Esme is faking her amnesia. And if she isn't… well, then, Trina should make it look like she is. Then put her in jail. And leave Ace with his grandma Laura (Genie Francis) and Uncle Kevin (Jon Lindstrom). And have a carefree summer by the pool with Spencer.