Donnie Wahlberg sat down with PEOPLE to discuss his job as executive producer and host of Very Scary People on ID
Donnie Wahlberg is well-known for portraying detective Danny Reagan on Blue Bloods and being a member of New Kids on The Block, but there's another important role he plays: Executive Producer and host of the true-crime series Very Scary People.
Season 5 premieres on Sunday, April 16 on ID with the first episode honing in on serial killer David Carpenter, also known as "The Trailside Killer."
While discussing the upcoming season of Very Scary People, Wahlberg said his longtime role on Blue Bloods helped him prepare for hosting the true-crime series.
"If it weren't for Blue Bloods, I probably never would've done Very Scary People," Wahlberg tells PEOPLE. "I think in some ways Blue Bloods prepared the audience for me to be the host of Very Scary People. Because of the role I play on Blue Bloods, it lent a sort of credibility, I think, to me being the host of this show."
Want to keep up with the latest crime coverage? Sign up for PEOPLE's free True Crime newsletter for breaking crime news, ongoing trial coverage and details of intriguing unsolved cases.
"It also informed me a lot," Wahlberg continued. "I've hunted down serial killers in Blue Bloods. I've spoken to real-life detectives about the process and dealt with a lot of stuff. Even though it's in a scripted world, I still have to get connected to it in a very real-life way as an actor. And I work with real-life detectives who talk to me about these experiences."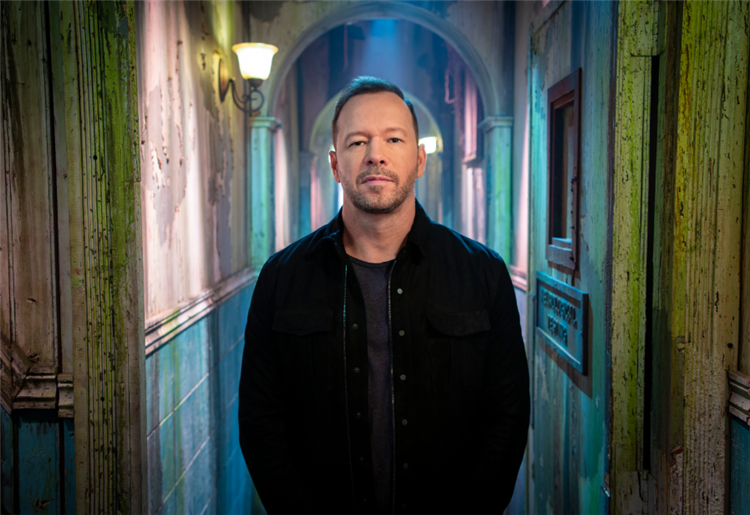 The two-hour episodes of Very Scary People use archival footage and in-depth interviews with journalists and law enforcement to take a deep dive into the bone-chilling killers at the center of the crimes.
(The trailer for season 5 of Very Scary People is below.)
Other criminals examined in Season 5 include Larry Hall, Richard Cottingham (also known as the Times Square Killer or the Torso Killer) and others.
"When we think of New York, we think of the Son of Sam. This Times Square Killer is, in many ways, more prolific, and I mean that not in a good or positive way," Wahlberg said. "He's a serious serial killer that most people don't think of when they think of New York, so that one really jumped out for me this year."
Donnie Wahlberg's 'Very Scary People' Goes Inside the Twisted Minds of Notorious Killers
With advances in technology and DNA, it's hopeful to wonder if serial killers may be a thing of the past. However, when asked, Wahlberg wasn't so sure.
"For the greater good, of course, I would really hope [serial killers] don't exist anymore," Wahlberg said. "But sadly, I think we'll always discover more."
New episodes of Very Scary People will premiere Sundays at 9/8c on ID starting April 16.