Donnie Wahlberg is grateful to be a part of two long-running institutions of entertainment: The New Kids on the Block and Blue Bloods.
CBS announced on Tuesday that the police procedural has been renewed for a 14th season, and when ET's Nischelle Turner spoke with him about his upcoming season of the ID true-crime series Very Scary People, he couldn't help but rave about his longtime experience on Blue Bloods.
"I'm just incredibly grateful, you know?" Wahlberg shared. "It's very unbelievable to be doing so many things that I love to do. I've been in my band for almost 40 years, 30-something years, and I've been doing this show for 13 years and I'm so grateful for it."
Wahlberg admitted that he occasionally thinks it might be time to turn in his fictional badge, but said he's inspired by keeping pace with the long-tenured Law & Order franchise, as well as his Blue Bloods family.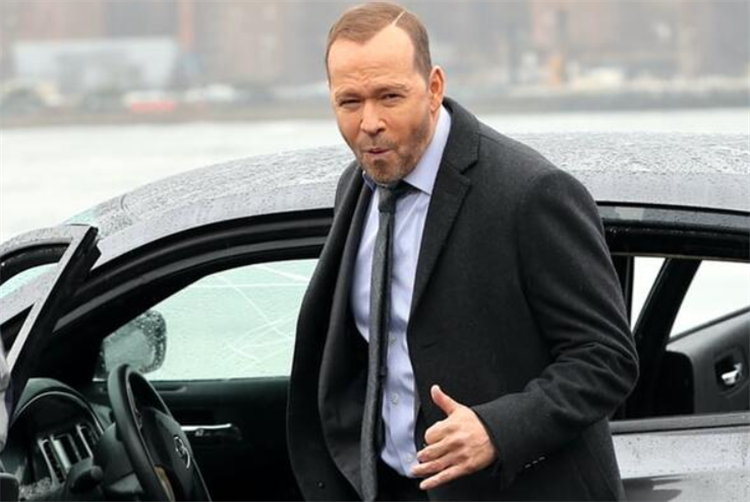 "I have a great cast, who's become family, we have a great crew and so many loyal viewers and fans," he marveled. "It's just unbelievable. So it's not that I feel relief as much as I kind of have to pinch myself sometimes and go, like, how did this happen? Growing up, I dreamed of somehow making my way to be able to do things that I love to do and to be doing it after all these years and having so much fun doing it, I just feel so blessed and so grateful."
Blue Bloods is the No. 1 primetime program on Fridays, and the No. 3 broadcast drama. In addition to Wahlberg, the series stars Tom Selleck, Bridget Moynahan, Will Estes, Len Cariou, Marisa Ramirez and Vanessa Ray.
"Blue Bloods has dominated Friday nights since its premiere and remained an important anchor for CBS' winning lineup," said Amy Reisenbach, president of CBS Entertainment, in a press release on Tuesday. "Led by the outstanding Tom Selleck and an incredible cast and creative team, viewers continue to embrace the Reagans, their law enforcement family and the series' dramatic storytelling. We can't wait to pull a chair up to the Reagan family dinner table for another fantastic season."
Blue Bloods will return for season 14 in the 2023-24 television season. Wahlberg's season of Very Scary People premieres Sunday, April 16 at 9 p.m. PT/ET on ID.