General Hospital spoilers reveal strange discoveries, Cassadine plotting, mafia news, Nurses Ball drama, and so much more. You won't want to miss a moment of this exciting episode.
General Hospital Spoilers Highlights
Sonny (Maurice Benard) is still at a loss as to who wanted him dead in that warehouse a few weeks ago and Selina Wu (Lydia Look) was not helpful at all when he questioned her. However, she now has information she wants to share with Sonny. At what price will that information come?
As for Sonny's new right-hand man Dex (Evan Hofer), he is set to make a gruesome discovery. Might he come across a particular deputy mayor swimming with the fishes in the river since he tells Sonny he sees a body when they are standing on the pier? Eileen (Heather Mazur) certainly did meet an ugly Cassadine end.
Meanwhile, Drew (Cameron Mathison) is happy to have something to do besides worry about Aurora, ELQ, and Carly's (Laura Wright) problems. He also likes the idea of bringing Victor (Charles Shaughnessy) down after the evil mastermind held him prisoner for two years. It looks like he manages to find some information and offers an update to Anna (Finola Hughes) and Valentin (James Patrick Stuart), namely that Eileen did not leave town of her own free will.
GH Spoilers: Spencer Plots With Victor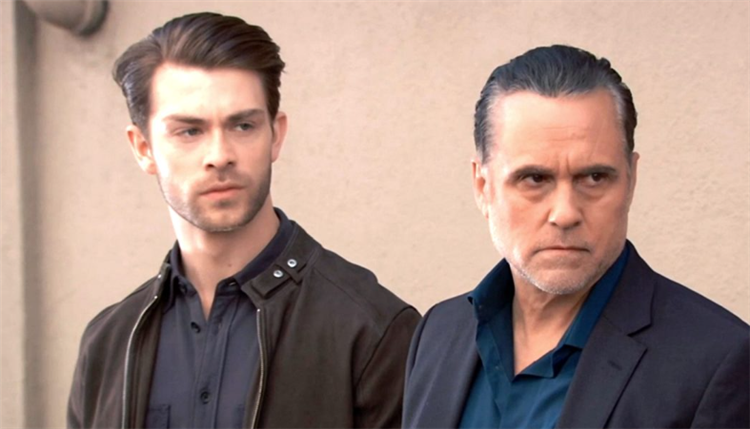 Spencer (Nicholas Alexander Chavez) remains determined to make Esme (Avery Kristen Pohl) pay for hurting him and all the people he cares about while also ensuring that he gets custody of his baby brother, Ace. Victor already promised him he could make Esme's legal troubles reappear so that Ace is raised by Cassadines, and Spencer has been thinking about that devious idea.
When Esme once again assures him that he will not be getting his hands on Ace, Spencer meets with Victor, who shares more of his plan. Will Spencer go along with it or will he think what Victor has in mind may be too cruel and dangerous? Also, will there be a little angel named Trina (Tabyana Ali) on Spencer's shoulder trying to talk him out of teaming up with this particular uncle? Perhaps Cam (Will Lipton) will give Spencer some good advice again, as he is still in town telling Elizabeth (Rebecca Herbst) how hard it is to leave.
General Hospital Spoilers: Joss Is Frantic, So Is Maxie
Josslyn (Eden McCoy) looks like a nervous wreck when she warns Trina that there is certain information that can't become public. Does she finally confess that she is in a relationship with Dex but that she fears if Sonny finds out then Dex will be killed? Maybe Trina will tell her there is a good chance Sonny won't even care and she should stop fearing him so much.
Finally, Maxie (Kirsten Storms) continues planning the Nurses Ball but another disaster happens that makes her declare that the ball is going to hell in a handbasket. Can Lucy (Lynn Herring) save the day?