Blue Bloods will return for the 2023-2024 season, marking the network's 14th installment of the cop drama. Many of the original cast members, including Tom Selleck, Donnie Wahlberg, Bridget Moynahan, and Will Estes, will return. Kevin Wade, the showrunner, and his production team are also back.
Blue Bloods was left off CBS' list of drama series renewals last month, raising eyebrows in the entertainment industry. According to Deadline, a Season 14 renewal for the long-running hit is being held up by difficult negotiations, with CBS pushing for significant budget cuts. Some of those reductions included a 25% cut for above-the-line talent, such as actors.
It turns out that the cast and producers eventually agreed to pay cuts. According to Deadline, the show's producers agreed to make cuts in order to keep the show running and the hundreds of crew members employed. This paved the way for Season 14 to be renewed.
The series stars Selleck, Wahlberg, Moynahan, Estes, as well as Len Cariou, Marisa Ramirez, and Vanessa Ray. Wade, along with Siobhan Byrne-O'Connor, Ian Biederman, and Dan Truly, executive produce the show. Blue Bloods is distributed by CBS Studios.
"Blue Bloods has dominated Friday nights since its debut and has remained an important anchor for CBS' winning lineup," Amy Reisenbach, President of CBS Entertainment, said. "Led by the outstanding Tom Selleck and an incredible cast and creative team, viewers continue to embrace the Reagans, their law enforcement family, and the dramatic storytelling of the series." We can't wait to pull up a seat at the Reagan dinner table for another fantastic season."
This Friday, March 31, a new episode of Blue Bloods will be released.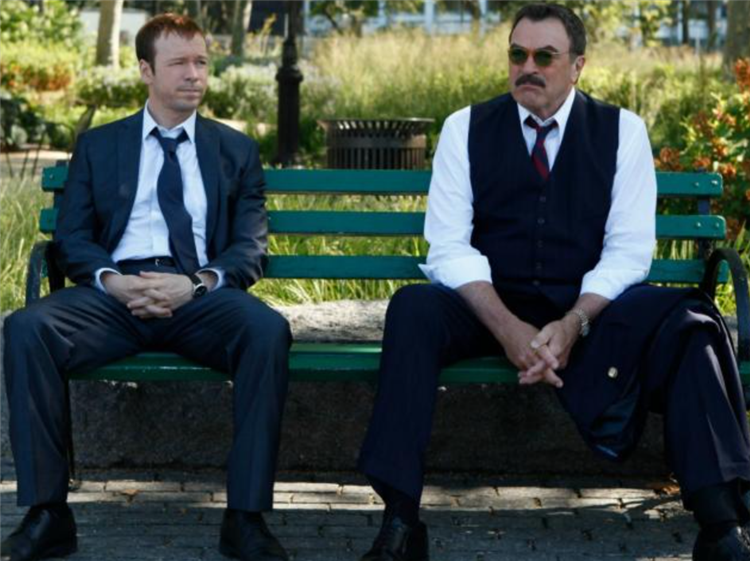 Blue Bloods was the most watched primetime show on Friday for over a decade before it was almost cancelled this year. With 9.54 million viewers, it ranks third among all broadcast dramas. With live and 35-day multi-platform viewing, the series averages over 11 million viewers per episode. Blue Bloods is also one of the top ten series on Paramount+ in terms of total minutes watched. Netflix, which does not share specific data on its shows, has admitted that Blue Bloods does well for them as well.
With the renewal, only three CBS shows remain in the air. S.W.A.T., East New York, and True Lies are the network's only scripted series waiting for word on their fates.
A new Blue Bloods episode titled The Naked Truth premieres this Friday. On Monday, CBS released an episode synopsis.
"When Jamie (Will Estes) learns that Eddie's close friend Tracey (Alysha Umphress) may be using the restaurant she owns as a drug front, Jamie and Eddie (Vanessa Ray) clash." When Erin is accused of causing the suicide of a former colleague, she forms an alliance with Anthony and her ex-husband, Jack Boyle (Peter Hermann); Frank (Tom Selleck) considers firing a female officer who has an online profile featuring naked photos of herself; and Danny and Baez try not to be influenced by their own biases when confronted with different descriptions of the same suspect."