For 13 Seasons, the hit CBS procedural "Blue Bloods" has delved into the different aspects of the New York law system via the Reagan family. One of the many characters that fans have come to love over the years is Danny Reagan (Donnie Wahlberg), an NYPD detective who knows how to get the job done. In fact, some fans think he solves too much crime for one detective, but that's not Wahlberg's fault. The actor is brilliant in the role, and that's probably because he has a mentor with real life experience.
His character's authenticity comes from the show's technical advisor, Wahlberg revealed in an interview on the "Blue Bloods" YouTube channel. "Prior to the show, I did not actually train with the New York Police, but I do have a technical advisor on the show, James Nuciforo, who's a retired New York City detective," Wahlberg explained. As far as guidance, Wahlberg probably couldn't have relied on a better source than Nuciforo. The former detective spent 20 years on the force and still meets up with officers in the NYPD. But Wahlberg also experienced additional training thanks to his previous cop roles. "I've worked with so many cops on so many other shows that I had a lot of experience," he added.
Donnie Wahlberg has played plenty of cops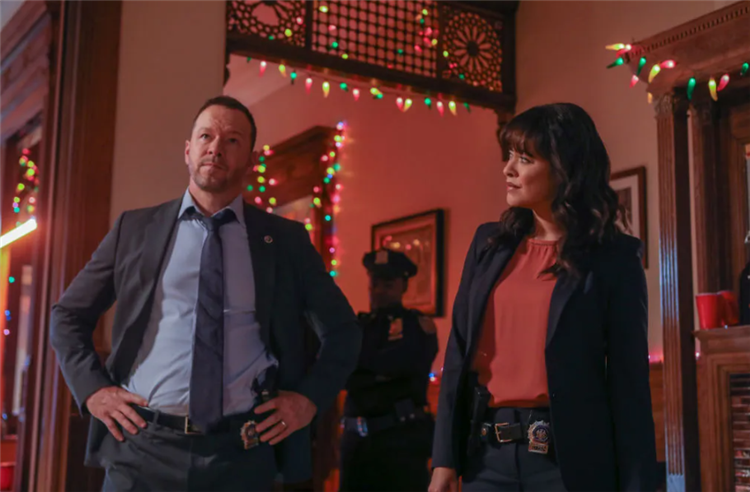 Even before "Blue Bloods," Donnie Wahlberg knew a thing or two about portraying police officers. Horror fans will likely remember Wahlberg as corrupt homicide detective Eric Matthews in the "Saw" movies: He brutally broke his foot to escape from a Jigsaw trap in one memorable scene. On TV, Wahlberg's more likable cop characters include Los Angeles detective Joel Stevens in "Boomtown" and police negotiator Captain Horst Cali in "The Kill Point." These are just some of the projects Wahlberg was likely alluding to when he told the "Blue Bloods" YouTube channel that he's learned from actual cops on other occasions.
These parts may have helped him prepare for his "Blue Bloods" role, but most of Wahlberg's numerous cop characters are all different to Danny Reagan in a crucial way. In an interview with 92NY, the actor said that he wouldn't have been able to play Danny in the past because he was too worried about wanting his characters to be completely virtuous. "I always wanted to be right and the audience to like me," he explained, adding: "I think I've been around long enough to really trust the character and what's on the page."
It's no secret to "Blue Bloods" fans that Danny often walks a fine line as an officer, sometimes doing questionable things that probably should cost him his badge. His conduct builds dramatic tension among his family, which helps make those Reagan family dinner scenes very entertaining. Danny's decisions may risk making him unlikeable to the audience at times, but Wahlberg understands that this risk is necessary to produce a stronger show.