After 14 years, this coming Sunday, May 21, will see the series finale of NCIS: Los Angeles when the team finishes up its final case involving stolen military-grade weapons and then celebrates at the impromptu wedding of Special Agent G. Callen (Chris O'Donnell) and Anna Kolchek (Bar Paly), who cast caution to the wind and take the plunge.
Of course, Callen will have his partner and best friend Sam Hanna (LL Cool J) as his best man and, even though the wedding is spur-of-the-moment after months of planning a big to-do, attendance is great with Deeks (Eric Christian Olsen) and Kensi (Daniela Ruah) and their daughter Rosa (Natalia Del Riego), Deek's mom Roberta (Pamela Reed), Devin Rountree (Caleb Castille), Fatima Namazi (Medalion Rahmi), and Admiral Kilbride (Gerald McRaney) all on hand to witness the nuptials.
But before Sunday, Parade has an exclusive first look at video footage that was shot on the final day of filming, filled with the casts' reminiscences about the past 14 years. Watch the video at the top of the story.
Here are some of their thoughts: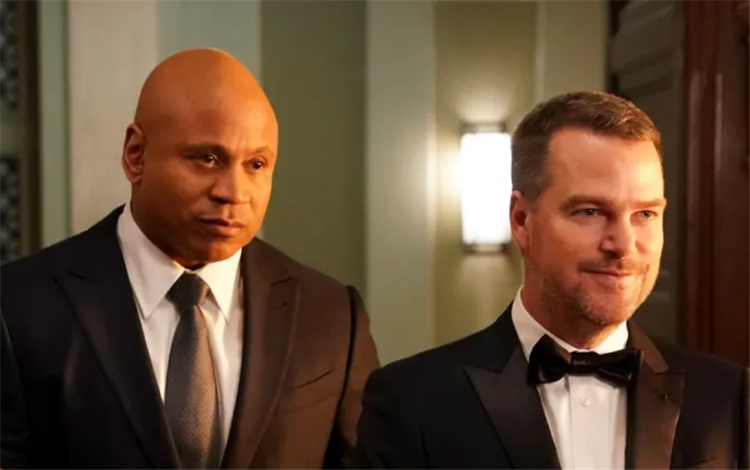 Chris O'Donnell: "I remember the first day of filming in Venice, it was Todd (LL Cool J's birth name) and I, and I realized, 'Yeah, this might actually work here. This feels like there's some chemistry.'" And then he added, "When you spend that much time with somebody and shared experiences, it's a bond that grows very strong."
Daniela Ruah: "Now we're on the list of one of the longest running shows in American television."
LL Cool J: "To be successful at a high level for 14 years, come on, that's beautiful."
Eric Christian Olsen: "Season 14 is the culmination of some really artful character arcs and dynamics that pay off in a really fulfilling way."
Caleb Castille: "I think at the core of our show is family and people who love each other and have each other's backs."
Medalion Rahmi: "These characters have been doing this for so long and so much of their life is taken up by saving other people, I think it's deserving that you finally get to focus on them."
Gerald McRaney: "Everybody came to work. Given that, you then have the luxury to have fun, and this show had fun for 14 years."
Part two of "New Beginnings" will air May 21 at 9 p.m. ET/PT on CBS to make room in the schedule for CBS presents A Salute to NCIS: Los Angeles, an Entertainment Tonight Special at 10 p.m. ET/PT. Both will also be available to stream live and on demand on Paramount+.