GH spoilers for May 17, 2023, have Selina making an offer to Curtis.
General Hospital spoilers reveal tempting offers, big secrets, major decisions, and so much more. You won't want to miss a moment of this intriguing new episode.
General Hospital Spoilers Highlights
Trina (Tabyana Ali) has finally decided to take that DNA test and discusses the whole thing with Spencer (Nicholas Alexander Chavez). It's the first time they are alone together since Greenland and they are flirty and playful with one another despite the serious subject matter.
Curtis (Donnell Turner) is just as concerned with the results of the test as Trina is and somehow Selina (Lydia Look) knows this test is about to take place. She offers to have the results turn out to be anything that Curtis's little heart desires. We know that Curtis would love it if Trina is biologically his, but will he take Selina up on her offer? And what does she want in return?
Meanwhile, Portia (Brook Kerr) might be thrilled that Trina is safely back in Port Charles, but she is not thrilled that her daughter refuses to stay away from Spencer. Portia believes all of Trina's problems in life stem from her feelings for Spencer and is not sure what to do about it.
What's a mom to do than go to another mom who also loves Trina fiercely? When Portia seeks out Ava (Maura West), what advice with Trina's other mother figure give her? Ava knows Spencer and life with the Cassadines much better than Portia does and may be able to calm her down — or make her worry even more.
GH Spoilers: Esme's Life Choices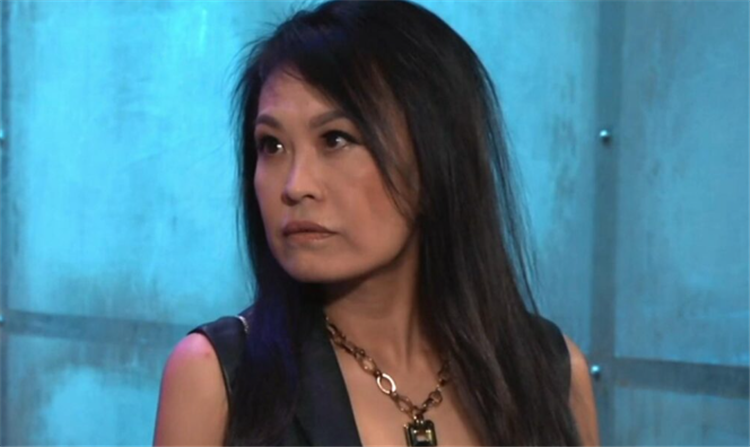 Esme (Avery Kristen Pohl) might be at a crossroads in her amnesiac life. She has Big Baby Ace back in her arms, but her life is now stagnant as she lives with Laura and Spencer and has no real direction. It looks like Esme has some choices to make about her future as she ponders her options and asks Laura (Genie Francis) when she gets to live her life on her own terms.
General Hospital Spoilers: Scorpio Brother Problems
Dante (Dominic Zamprogna) is carrying a big secret he is not sure what to do with. He knows that Mac (John J. York) is Cody's (Josh Kelly) father and wishes that Cody would just tell Mac the truth already but he also realizes that Cody has some bigger fish to fry at the moment. He has to beat this stolen bracelet charge.
To that end, Dante reaches out to Mac to discuss all things Cody. After all, Mac was the one who arrested Cody when Gladys (Bonnie Burroughs) accused him of stealing the bracelet. Both Dante and Sam (Kelly Monaco) think this is much more than just an open and shut case.
Mac also has an encounter with Diane and asks how Robert (Tristan Rogers) is doing. She tells him that he should just ask his brother. As for Diane's new frenemy, Holly (Emma Samms)? She visits someone and is in desperate need of help.