Tamara Tunie is an acting veteran with credits going back to the 1980s. However, many might know her for being a regular on procedurals like "NYPD Blue," "Law & Order: Special Victims Unit," and "Blue Bloods." For that last gig, she played district attorney Monica Graham in seven episodes across Seasons 7 and 8. Her character arc ended in Season 8's "My Aim is True" when her character was unexpectedly killed off after being fatally shot.
Season 8 was a tough one for the Reagan family as that season opened with the death of Linda Reagan (Amy Carlson). Losing Monica was another blow for the Reagans and for criminal justice in general. As for why Monica had to bite the dust, it sounds like it was simply a matter of shocking the audience. As Tunie told TV Insider, "I was actually on the set of Dietland when the Blue Bloods producer/writer called me and told me. He said, 'Every few years we have to shake it up where somebody dies and this time it has to be you.'" However, Tunie thought there was still a chance for her character to factor into the show somehow.
Tamara Tunie thought Monica could be in witness protection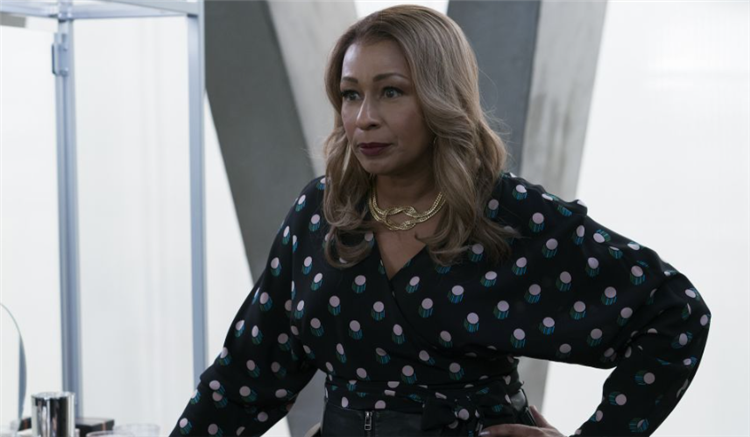 It's been a while since Monica died on "Blue Bloods" and from when that TV Insider interview took place. If Monica were going to return, she likely would've done so by now, but at the time, Tamara Tunie held out hope there was a way she could still play a part in "Blue Bloods." She even apparently told that writer-producer, "When I got on set I said to him, 'I have two words to say: witness protection!'"
It wouldn't be the most outrageous idea for Monica to go into witness protection, but even if that were the case, it would still likely mean she wouldn't want to interact with the Reagans. She'd want to stay good and far from all of the violence that befell her, but Tunie believed it could make for an intriguing premise. She went on to say, "We think Monica's dead but we never saw a funeral or saw her in the casket. You never know! We may see Monica again."
Of course, Tunie doesn't need the "Blue Bloods" gig to stay busy. Since she left that show, she's appeared in a recurring capacity in "Better Call Saul," "Cowboy Bebop," and "See." She also played Cissy Houston in 2022's "I Wanna Dance With Somebody." But if "Blue Bloods" ever came calling again, it sounds like Tunie would leap at the chance to reappear.