The pathogen has negative impacts on Valentin! …Victor Cassadine (Charles Shaughnessy) is not out of sight or out of mind just because he passed away. The families (Cassadine and Spencer) gather to hear Laura (Spencer) Collins (Genie Francis) recite the specifics of Victor's will in the upcoming scene.
General Hospital spoilers and previews indicate that Victor lives on in what he's left behind. No, his legacy is not one to remember in a positive light. But instead, Victor's legacy stirs up fear and anxiety for the future. Furthermore, GH spoilers tease that Laura Spencer hosts the main event. There, those invited will find out just what Victor intended for each of them as she reads his will.
What Victor Leave His Son Valentin? Side Effects Present Themselves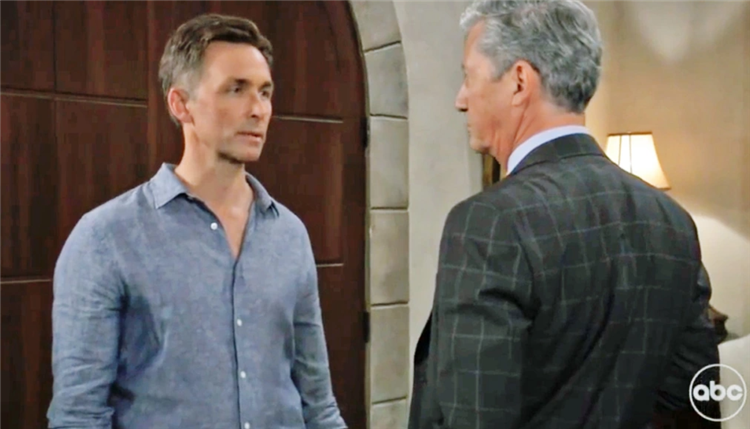 There are rumors about Valentin Cassadine (James Patrick Stuart) receiving a special gift on General Hospital. His father left a terrifying Cassadine legacy behind him, as well as decades of fear and suffering. As if going through the ordeal of nearly being killed by one's own father wasn't horrible enough, Valentin will also have to deal with the aftereffects. The most recent GH spoilers indicate that Valentin is experiencing negative affects from the infection that his father administered to him. Valentin was quarantined after receiving the injection and was checked for any physical symptoms or damage brought on by the infection. Valentin is reminded of how his father attempted to have him sacrificed for his plan to rule the world, despite the fact that he escaped.