Robin Green and Mitchell Burgess' "Blue Bloods" joined the ranks of the police procedural genre in late September of 2010, bringing with it all the hallmarks of your typical crime-busting television series. Taking place in New York City, the program follows various criminal cases as the New York City Police Department works tirelessly to crack them and the legal system deals with those responsible. It's a premise that TV audiences are far from unfamiliar with, hence why it also focuses on other key narrative elements to keep viewers tuning in: family and the complicated dynamics it can spawn.
At the core of "Blue Bloods" is the Reagan family, which is involved in law enforcement and the criminal justice system at different levels. Naturally, this has led to plenty of disagreement and conflict among the Reagan clan, but at the end of the day, they make it work. Besides, such tense jobs are practically in their DNA, seeing as the Reagans have been involved in the aforementioned fields for generations. The oldest-living of the bunch is patriarch Frank Reagan's (Tom Selleck) father, retired NYPD commissioner Henry Reagan, as portrayed by Len Cariou.
Though not quite a focal point of the series, Len Cariou's Henry Reagan is a frequent face on "Blue Bloods." Of the many scenes he's featured in over the years, Cariou considers this one opposite Sami Gayle as Henry's divisive great granddaughter Nicky Reagan to be one of his favorites.
Cariou loved his duet with Gayle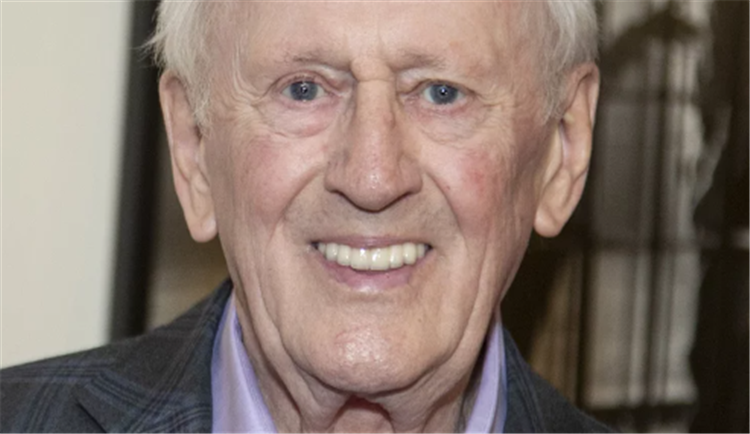 In an interview with The Alt Web, Len Cariou touched on his favorite "Blue Bloods" moments — specifically referencing a scene between himself and Sami Gayle from the Season 2 episode "The Life We Chose." Though it's a pretty dark episode that focuses on the death of one of Danny Reagan's (Donnie Wahlberg) close colleagues, it does have its moments of levity, such as when Henry and Nicky sang "I Don't Need Anything But You" from the Broadway classic "Annie" together. "I recall doing a duet from 'Annie' with Sami Gayle, which was a lot of fun. That was [executive producer] Leonard Goldberg's wish, and he got his wish," Cariou said.
All in all, the aforementioned moment between Nicky and Henry was sweet and went a long way in building on their loving family dynamic. To make it even better, Cariou isn't the only one who adores this scene. Sami Gayle loved filming it as well for a couple of reasons, as she explained in a 2020 video for the "Blue Bloods" YouTube channel. "Len Cariou, who plays Pop, is just one of the most talented, well-known, renowned Broadway actors. And I started my career on Broadway, and it was so special to be able to sing with him on screen," Gayle said of the scene.
Given how well they work together, one can only hope that Len Cariou and Sami Gayle continue to share the screen as Henry and Nicky Reagan on "Blue Bloods" for years to come.