One of the main performers in the early seasons of the CBS procedural "Blue Bloods" was Jennifer Esposito. She played Detective Jackie Curatola until Season 3 when the character goes on a leave of absence, which was mirrored by CBS putting Esposito on an unpaid leave of absence of her own.
Per The Hollywood Reporter, CBS put out an official statement that Esposito wasn't able to meet the requirements of the job due to a change in availability, caused by a diagnosis of celiac disease that allowed her to work only part-time. As such, Detective Curatola was put on a leave of absence.
Esposito said that her diagnosis of celiac disease, which leads to fatigue, led to her doctor prescribing the reduced hours. The production team, however, did not adjust her hours accordingly, which led to her collapsing on set and needing to take a week off to recover.
But when Esposito was medically cleared to return, CBS did not bring her back to the show. "CBS didn't listen to my doc and I collapsed on set. Which everyone saw! After a week off my doc said I could return to work," Esposito said in a tweet. She continued in another tweet that CBS had been dismissive of her ailment, assuming it was a ploy to get a raise. "It's been almost two months without (bringing) me back to work + keeping (m)e from working anywhere else!"
Esposito had a viable case, according to lawyers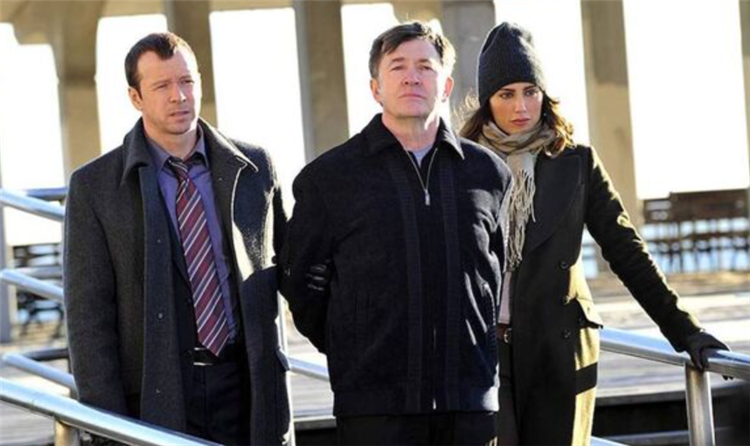 Due to Jennifer Esposito not getting reasonable accommodations on the set of "Blue Bloods," a number of employment lawyers, according to The Hollywood Reporter, said that she would have a case against CBS.
The case would be built around the Americans With Disabilities Act. The act defines a disability as "a physical or mental impairment that substantially limits one or more major life activities of such individual," and requires employers to provide "reasonable accommodation," which includes altering work schedules for someone with disabilities. The act, however, states that if the employer suffers from unforeseen and unreasonable difficulties as a result, such as an exorbitant cost, then they are let off the hook.
Lawyer Richard Cohen noted that if Esposito went ahead with the lawsuit, it would mean that the burden of proof would be on her to establish that CBS didn't work with her to establish accommodations for her disability. Attorney Christopher Lilly added that CBS can possibly establish undue hardship by saying that the reduced hours Esposito was asking for were incompatible with the importance of her character, and would add to the financial costs of the show. Ultimately, though, the actor chose not to pursue legal action.
Despite the setbacks, Esposito has gone on to appear in shows such as "The Boys" and "Awkwafina Is Nora from Queens." She made a return appearance in the Season 13 finale of "Blue Bloods," reprising her role as Jackie Curatola.