Tune in to find out about all the drama happening in Port Charles.
GH spoilers weekly update for June 5 – 9, 2023, tease the week ahead is full of undeniable feelings and misgivings. Tune in next week so you can catch all of the action in Port Charles!
GH Spoilers Weekly Recap
This week was a big one in Port Charles. Sonny asked Josslyn (Eden McCoy), Carly (Laura Wright), and Michael (Chad Duell) to put aside their differences as Willow (Katelyn MacMullen) received her bone marrow transplant. Sonny also let his son know that he and Nina (Cynthia Watros) were engaged.
Trina (Tabyana Ali) learned that her dad was Curtis (Donnell Turner), which left Taggert (Réal Andrews) heartbroken. Elsewhere, Valentin (James Patrick Stuart) and Laura (Genie Francis) took off to find Nikolas.
The General Hospital Week Ahead
Coming up, Josslyn can't deny her feelings, which could have some surprising repercussions. Expect to see her imploring Dex (Evan Hoffer) to do something. Elsewhere, Brook Lynn and Chase celebrate, and later, she will voice her misgivings.
Also, you'll see Sonny and Nina get interrupted, but who will be the one coming between them at that moment? Be sure to check out the daily breakdown below for more on what's coming up.
Upcoming GH Spoilers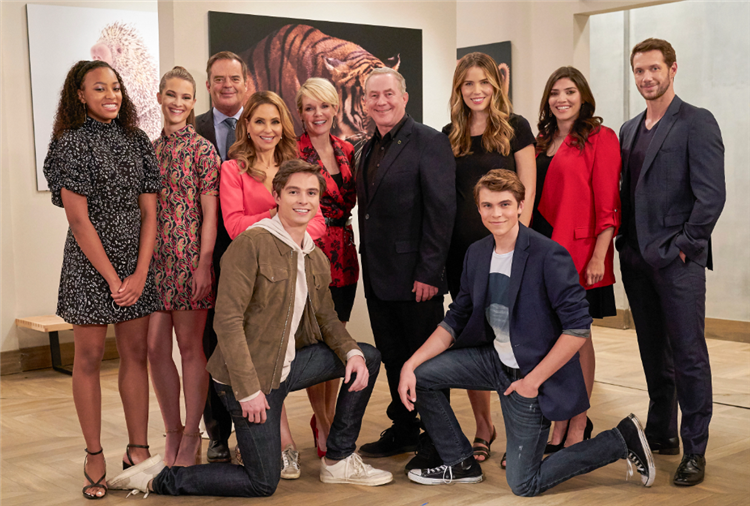 GH Spoilers: Monday, June 5, 2023
Josslyn can't deny her feelings.
Carly has a realization.
Trina is shocked.
Portia gets a happy surprise.
Brook Lynn and Chase celebrate.
GH Spoilers: Tuesday, June 6, 2023
Willow receives encouragement.
Lucy praises Maxie.
Curtis advises Drew.
Brook Lynn voices her misgivings.
Kevin is supportive of Laura.
GH Spoilers: Wednesday, June 7, 2023
Elizabeth gets good news.
Sonny and Valentin meet.
Drew consults with his attorney.
Martin reassures Nina.
Carly makes a big decision.
GH Spoilers: Thursday, June 8, 2023
Carly makes a request.
Josslyn implores Dex.
Dante is concerned.
Anna receives support.
Tracy lobbies an accusation.
GH Spoilers: Friday, June 9, 2023
Sonny and Nina are interrupted.
Finn questions Tracy's story.
Austin cautions Ava.
TJ assesses a patient.
Chase is caught off-guard.