The Blue Bloods finale is here, and the show promises lots of surprises for the end of season 13. (Not to worry season 14 has already been confirmed!)
CBS gives this description of the final episode, "Forgive Us Our Trespasses": "Danny and Baez team up with Danny's old partner, Jackie Curatola (Jennifer Esposito), to find a copycat killer emulating murders from a previous case. Also, Frank and Mayor Chase (Dylan Walsh) battle over how best to handle the city's rising homeless population; and Jamie, Eddie and Erin team up to build evidence against a previously released man who they believe is again committing criminal assault."
Followers of the show's official Instagram account learned that some fan-favorite cast members will be returning for the episode. They showed a carousel of images with the caption, "It's #BlueBloods season finale Friday! Join us and our very special guests TONIGHT at 10/9c on #CBS and streaming on #ParamountPlus. We saved you a seat. 💙"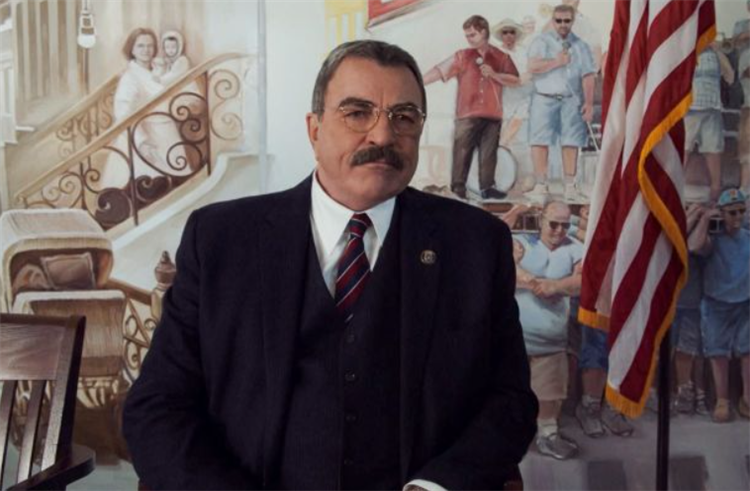 The gallery shows Jennifer as Jackie, Sami Gayle as Nicky, and Tony Terraciano as Jack. Jackie left the show in season 2, Nicky left in season 11, and Jack last appeared in the first episode of season 12. You'd think fans would be excited to see three favorite characters return, right?
Well, some are demanding even more, specifically Joe Hill! They left comments like:
"With Jack & Nikki at the table why could you not bring back Joe! He hasn't met his cousins yet! Why bring a family member into the show & not use him🙄😳"
"It would have been better to bring in Joe Hill rather than the meaningless Jack Boyle"
"We said we want all the grandchildren, not bringing them and banishing Joe!!! I never liked that"
"They brought everyone and forgot grandson Joe, I don't know what to say!!!!!!"
"Where's Joe Hill ? I am so sad!😢but can't wait for the finale!👏❤️"
Will Hochman's Joe has appeared on 14 episodes of the show, most recently in February. Hopefully we'll be seeing more of him when the series returns for season 14.