The GH recap for May 19, 2023, have Sonny as the center of conversation.
The General Hospital recap features Sonny Corinthos being the center of attention even when he was not around.
General Hospital Recap Highlights
In this episode, Josslyn and Gladys both pay visits to Sonny while Michael and Dante discussed the mobster elsewhere. Nina and Sasha had a sweet visit and showed they really should be mother and daughter. Sasha later caught up with Cody at Kelly's. Curtis wanted to take things further than a kiss with Jordan but she balked. Finally, Taggert had some advice for Portia but she didn't want to listen. Now, let's dig a little deeper into the details.
General Hospital Recap: Sonny Corinthos Has A Bad Day
Josslyn (Eden McCoy) surprised Sonny (Maurice Benard) when she showed up at his office with a request. He always said he would do anything for her, so now was his chance. She wanted him to fire Dex (Evan Hofer) but Sonny thought Dex should be the one to ask to be free to live his own life, as Josslyn put it.
Joss admitted Dex didn't even know she was there, but all Sonny wanted to know was why she was asking for this now when she knew Dex worked for Sonny when they first got together. Josslyn just said she wanted a different life for Dex. Sonny was still insistent that if Dex wanted out, he could go to Sonny himself.
When Joss left Sonny's office, Dex was surprised to see her there. Dex was even more surprised when she told him that she had asked Sonny to cut him loose. While Dex appreciated that she advocated for him, he did not like what she did and told her not to do it again. That just prompted them to kiss and not discuss the matter anymore.
General Hospital: Sonny Corinthos Deals With Gladys
Gladys (Bonnie Burroughs) insisted on seeing Sonny but was told he was in a meeting, and she had to wait –the guard gave Dex a wad of cash. Gladys couldn't help but stare at that cash. Once Sonny was free, Gladys barged into his office and told him she had a brand-new opportunity for him. He could invest in Deception. Nope, Sonny wasn't really interested but wondered why Gladys was interested in this. Well, she just wanted a finder's fee, which just made Sonny laugh before he explained that they would just be committing insider trading like his ex-wife. He certainly didn't want to repeat any of Carly's (Laura Wright) mistakes.
Michael (Chad Duell) sat in the hospital halls, assuring his mother that he would never let Nina (Cynthia Watros) anywhere near Willow (Katelyn MacMullen) since, clearly, Carly is very concerned about such a thing. When he hung up, Dante (Dominic Zamprogna) was behind him and asked if not seeing Nina was what Willow wanted or what Michael and Carly wanted. Michael rudely told him it was none of his business. He then switched gears to try and be nice and explained that Willow just didn't want Nina around. Dante hoped that would change since Sonny was at the wedding, meaning anything could happen if you gave it a chance.
Dante was surprised to hear Michael tell him that he and Sonny were in a better place in their relati onship, but that could change if Sonny dared lobby for Nina. Dante was straight with Michael and told him that Sonny loves Nina so it was natural to go to bat for her. Michael just wanted Sonny to choose his family over Nina.
GH Recap: Nina And Her Real Daughter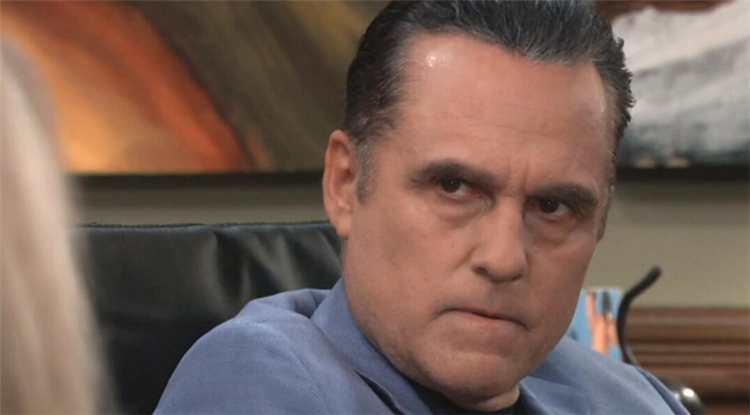 Sasha (Sofia Mattsson) stopped by the Crimson offices to look over the new ads for Deception's Deceptor, and she and Nina got to talking about Carly and Willow. Nina tried to change the subject back to cosmetics but was distracted by her own thoughts. Sasha insisted that Nina just tell her what was on her mind. Nina was hurting for Willow, who was all alone in isolation and couldn't even hold her own children.
Nina just wanted Willow to have her life back, whether Nina was in it or not. When Sasha offered to talk to Michael and Carly on her behalf, Nina turned down the offer. She didn't want to put that burden on Sasha with all she was going through, but Sasha said she felt so good she wanted to petition the court to release her from her guardianship.
As the two ladies praised one another, Nina marveled at how she once thought Sasha was her daughter, and now she was closer to her than she was to Willow. Sasha pointed out that Willow didn't know what she was missing but hoped that would change soon. After all, Nina is the mother Sasha always wished she had.
Maxie (Kirsten Storms) called Sasha away for a meeting and told her friend that it was Cody (Josh Kelly) who saved the day for her at the Home and Heart Channel by threatening to streak on camera. Sasha decided to go visit Cody at Kelly's.
Scott (Kin Shriner) and Cody met up outside Kelly's to discuss the Ice Princess necklace. Cody wasn't keen on the idea of signing the affidavit declaring he was Leopold Taub's son, but Scott was insistent. When they walked into the diner, Scott was surprised to see Liesl (Kathleen Gati) there with James. Scott tried to ignore Liesl, but Cody approached them and learned that James was afraid of horses. This prompted Cody to show how good he was with kids and assure James that he didn't have to fear horses.
Scott interrupted them to discuss the affidavit again, prompting Scott to sit with Liesl while Cody and James got brownies. Liesl wanted to know what Scotty and Cody were up to, but Scott refused to say.
General Hospital Recap: Curtis and Jordan Feel Their Feelings
Jordan (Tanisha Harper) could barely resist Curtis's (Donnell Turner) kisses and went in for more. When the kiss ended, Curtis suggested they leave together, but Jordan balked despite feeling that old spark between them. She wanted them to explore their feelings before falling into bed. Curtis admitted his feelings for Jordan never died, but Jordan reminded him how he couldn't get past his trust issues — and that he was still married to Portia (Brook Kerr). She wondered if the feelings at the surface now would always be there or if they were a last grasp at their past life together.
Jordan admitted that she was always ready to fight for their marriage, but it was Curtis who walked away. She was just trying to move on with her own life, despite still loving Curtis. She couldn't even bare to watch him marry Portia back in February and asked Curtis if he was on the rebound or not. Curtis just didn't have any answers for her because he was at a crossroads in his life.
Taggert (Réal Andrews) and Portia took some time alone in her office to discuss all things Trina (Tabyana Ali), and Taggert warned his ex-wife to leave well enough alone when it came to Trina and Spencer (Nicholas Alexander Chavez). He already told her to back off, and now she was doubling down. He saw no reason for Portia to be up in arms like she was over their relationship and warned Portia she would be rocking the boat in her own relationship with Trina if she kept obsessing over this.
Portia went on and on about how Curtis wouldn't forgive her, but Taggert told Portia she had to forgive herself. He then advised her to have it out with Curtis before it was too late. Portia turned the conversation back to Trina and Spencer, frustrating Taggert as he told her she was not their little girl anymore. Portia blurted out Trina might not be Taggert's anyway, but he insisted Trina would always be his no matter what a test said.
Taggert brought up how many people were there to protect Trina and finally let Portia know that Jordan was the one who made that elevator stop long enough for Portia to wake Oz Haggerty (Max Faugno) so he could help free Trina. He then dropped a truth bomb and said he believed Portia was using this fixation to distract her from her own marital problems.