Actor Amy Carlson appeared in over 150 episodes of "Blue Bloods" as Linda Reagan, Danny Reagan's (Donnie Wahlberg) wife. Linda was known for a number of things when she entered the frame on "Blue Bloods." Mrs. Reagan was a loving mother to her boys, Jack (Tony Terraciano) and Sean Reagan (Andrew Terraciano), and a part-time nurse at St. Vincent's hospital working in the emergency room. While she wasn't a member of the criminal justice system like her husband and in-laws, Linda did a lot to help people and members of the Reagan family over the years. Her efforts sometimes resulted in some close calls, like when she was mugged at knifepoint or shot not once but two times. Despite it being done off-screen between seasons, even her death was a wild ordeal, as it was revealed that she had perished in a helicopter crash.
While there are plenty of pivotal Danny Reagan episodes to choose from, fans should know better than to sleep on Carlson's character. Out of everything that went down, certain moments from her time on the CBS series stand out as Carlson's favorites among the rest.
Linda's emotionally-charged moments with Danny stand out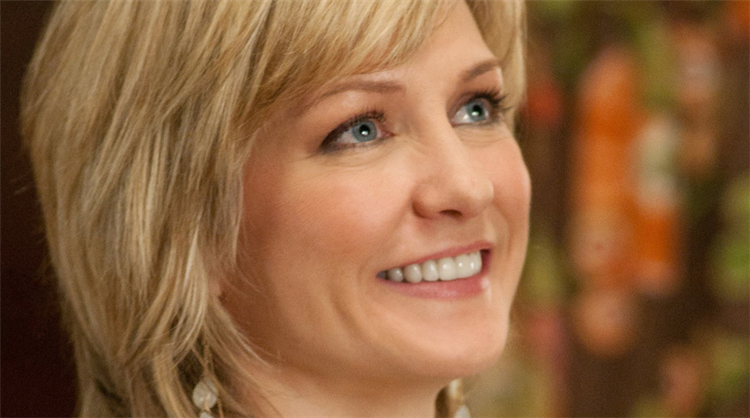 When Amy Carlson was discussing her favorite moments from her time on "Blue Bloods," two particular instances on the show stood out for the actor. An incident in a Season 2 episode called "The Job," where her character walks in on Danny teaching Jack to use a gun, and in a Season 6 episode called "Help Me, Help You," when Linda sits next to her husband pleading with him to change his dishonest ways. "Just whenever there were moments where we connected on a deeper level, on a human level that was, beyond acting, but as two humans playing these characters," Carlson told Deadline. "Those are all my favorite moments." Linda and Danny Reagan's more impactful scenes together are some of Carlson's most treasured memories on the show.
Despite always having a strong connection to her tenure on "Blue Bloods," Carlson has been creating more favorite moments on other projects after departing the CBS police procedural. Since leaving "Blue Bloods" in Season 7, Carlson has been prominently featured in several other substantial small-screen endeavors such as "The Village" on BBC One, "The Society" on Netflix, and "FBI: Most Wanted" on CBS. She has also been flexing her big-screen skills in movies like "The Incoherents," "Sunny Daze," and "Know Fear." While Carlson continues to add to her collection of career highs, it's probably safe to presume that she will always look back on her favorite scenes from "Blue Bloods" fondly.