Actor Steve Schirripa has been playing the role of Anthony Abetemarco on "Blue Bloods" since 2015. He's had the chance to work with a lot of talented actors as a result, but the one he's probably spent the most time with is Bridget Moynahan, who plays Erin Reagan-Boyle on the CBS show. Over the years, Schirripa has been able to watch Moynahan act up close, and he strongly believes that she doesn't get the credit she deserves.
While she's known for her role on "Blue Bloods," Bridget Moynahan has been entertaining audiences since 1999, when she made her debut in the Jon Bon Jovi-led drama "Row Your Boat." She went on to appear in several noteworthy films, including the cult classic "Coyote Ugly," the Tom Clancy adaptation "The Sum of All Fears," the Will Smith sci-fi "I, Robot," and the "John Wick" movies (she plays the titular character's dearly departed wife). She has plied her trade in movies primarily, though she's had recurring roles in "Sex and the City" and the J.J. Abrams series "Six Degrees." Neither show comes close to "Blue Bloods" in terms of longevity: She's been playing Erin since 2010.
Moynahan has over 260 "Blue Bloods" credits on her resume, while Schirripa has exceeded 120 at this point. Their characters have been through a lot on the show, and Schirripa has come to really respect his co-star. Here's what he had to say about her.
Schirripa thinks Moynahan deserves way more credit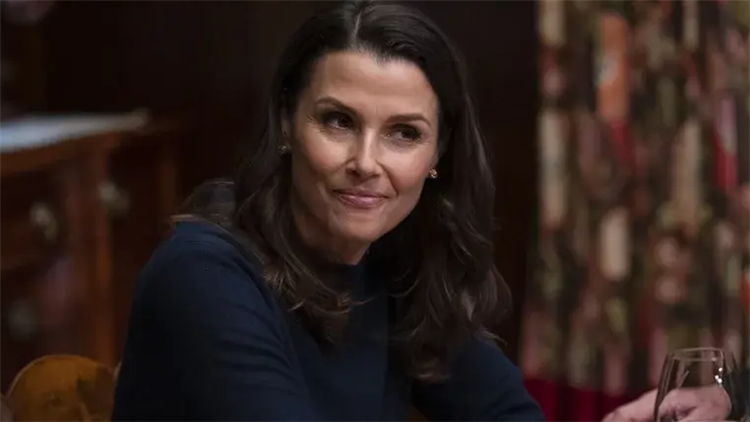 Steve Shirripa has been lucky enough to share the screen with some truly gifted individuals in the industry, and his experiences have caused him to revere exceptional talent when he sees it, which is apparently the case when it comes to his fellow "Blue Bloods" star Bridget Moynahan. The actor wasn't shy about letting people know how he feels about working with her during an interview with Pop Culture. "I've worked with a lot of great actresses. A lot. And she's as good as any of them," he said. "I mean, she's a very underrated actress as far as I'm concerned. She's always prepared." Schirripa holds his colleague's work ethic, dedication, and solid execution in high regard.
How does Moynahan feel about working with Schirripa, you might be wondering? Speaking to the same outlet back in 2020, she revealed that she was pleased when she found out that the Schirripa — who was best known for "The Sopranos" at that point — had been given the role of Anthony Abetemarco. "He's great, you know," Moynahan said (via Outsider). "I was thrilled that they found me somebody that not only looked the part but really feels like the part." Their professional partnership flourished in the years that followed and they became one of the most beloved pairings on the show. They've been involved in some of the best episodes of "Blue Bloods" to date.
It's clear that Moynahan still enjoys working on the show, and don't expect that to change any time soon — she loves being in New York City. She told NYC Media that she's a big fan of the Lincoln Center for the Performing Arts and often feels "so grateful" to have it.