Blue Bloods is currently in the middle of season 11. Over the years, the show has managed to tell numerous types of stories centered on different characters, and during season 8, audiences were introduced to the newest recurring officer — Rachel Witten, as played by Lauren Patten.
She had an emotional introduction that involved stopping a man who was jaywalking and inadvertently violating protocol when she asked about his immigration status. It results in many headaches for the police department, and Frank Reagan (Tom Selleck) ends up terminating her employment. After she learns the error of her ways, Frank rehires her to a different precinct, teaming up with Eddie Janko-Reagan (Vanessa Ray).
Since then, the character has appeared sporadically here and there, always ready to enforce the law when the situation calls for it. She tilts between strong and vulnerable with ease, which requires one heck of an actor to portray. Luckily, those behind Blue Bloods cast Lauren Patten in the role, and this isn't her first time coming onboard a well-known television series.
Lauren Patten held her own against the Roy family on Succession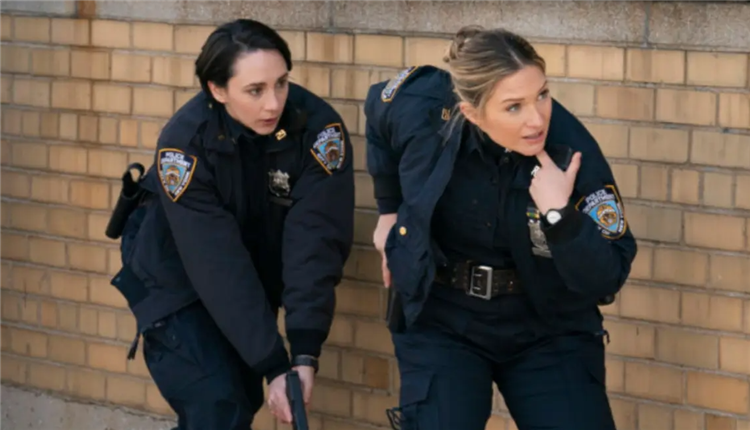 Succession quickly ascended into the upper echelon of prestige TV when the first season debuted in 2018. In addition to garnering a slew of fans who couldn't get enough of the dysfunctional Roy family, the series also earned numerous awards, including a Golden Globe for Best Drama Series in 2020. The central family is led by patriarch, Logan Roy (Brian Cox), who recognizes that his time overseeing the company will soon come to an end due to his getting older and declining health. As such, his four children aim to take his place, often leading to underhandedness and deception.
Each one's vying to make money and connections, and in the case of Kendall (Jeremy Strong), that results in a meeting with a prospective entrepreneur named Angela (Patten) in season 1, episode 8, "Prague." Kendall makes a strong case during their initial meeting, but when he meets up with Angela later, he confronts her about why she decided not to take his seed money. She explains she doesn't want to be associated with the Roy name, comparing doing business with him as the equivalent of "marrying Hitler."
It's unlikely Angela will come back for season 3 of Succession, but she had the chance to show a good amount of range as she lashes out at Kendall in a drug-fueled rage.
Lauren Patten then had a recurring role on season 3 of The Good Fight
The Good Fight has a tendency to keep a finger on the pulse of the zeitgeist. It's one of the best political TV shows around with story lines centered on topics like disinformation online and the rise of the alt-right movement. Lauren Patten's character, Polly Dean, fits right into the machinations of the series as a new addition to the resistance movement started by Diane Lockhart (Christine Baranski). She joins the cast as a recurring character in season 3 and puts her tech-savvy skills to good use.
For example, in the episode "The One Where a Nazi Gets Punched," Polly asks for clear photos of a group of bigots intimidating voters so that she can dox them online, resulting in one of the bigots losing their job. Polly hasn't been seen on the series since "The One Where the Sun Comes Out," but there's always the potential for a return if her services are ever required again.
Whether she's on the stage in the Broadway production of Jagged Little Pill or rubbing elbows with the Reagan family on Blue Bloods, Lauren Patten always delights. Gaining such prominence for Patten is a dream come true, as she once explained, per Distractify, "I have been acting since I was a young kid. Nobody in my family does it. I was sort of a strange child who talked about performing from the time that I could talk." The future's very bright for the rising star.