The hit show has been part of CBS' fall lineup for the past 13 seasons, and the plan was to release season 14 as part of the channel's 2023-2024 fall schedule.
"Back in April, Donnie Wahlberg shared an emotional video from the final day of shooting season 13 and told fans they'd be back in July to resume filming. That was before the writers' strike began," Country Living reported.
On July 17, CBS TV revealed that BLUE BLOODS "Classic Episodes" will air Friday evenings. However, fans will have to wait for season 14.
"Currently, CBS has not yet released the official release date for Blue Bloods season 14; however, it has confirmed that the new season will not be coming until 2024. This means the absolute soonest we could see the new season premiere would be in January," MSN reported.
Although a January date is possible for season 14, it depends on when the writers' and actors' strikes conclude. If the strikes continue into October, production will be further delayed, which could push back BLUE BLOODS season 14 more.
Hidden Remote reported, "An official episode count hasn't been announced. However, a season of the show typically has from 20-22 episodes. There may be an episode reduction for season 14 due to the writers' strike in order to stay within a fall to spring schedule. The shortest season of the series was 16 episodes during the pandemic, that was season 11."
The series was created by Mitchell Burgess and Robin Green and follows the Reagan family, a multi-generational family of law enforcement officers in New York City. The family members serve in various positions in the NYPD, and the show delves into their personal and professional lives, exploring themes of duty, justice and family dynamics.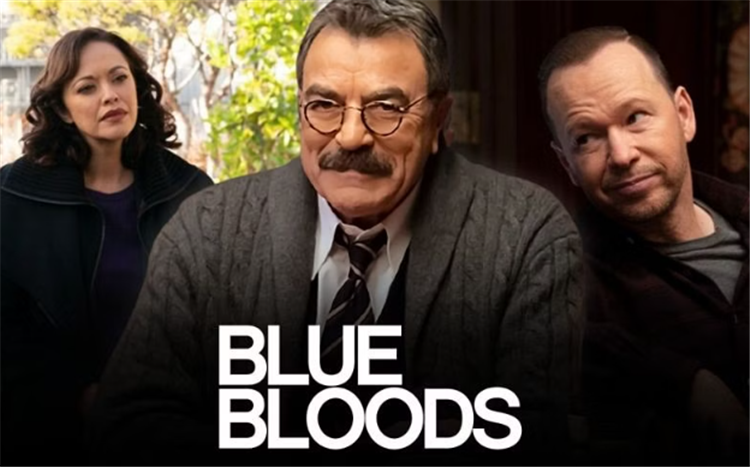 BLUE BLOODS received positive reviews for its portrayal of family dynamics and its focus on ethical and moral dilemmas faced by law enforcement officers, earning the 2021 Faith & Freedom Award for TV Movieguide® Award for its positive content. The show also addresses real-world issues related to crime, justice and societal challenges.
Fans can watch all thirteen seasons of BLUE BLOODS on Paramount+.
Movieguide® previously reported:
The Hollywood Reporter reports, "the stars and key producers all agreed to the pay reduction in order to keep the Friday night cop drama running and keep the hundreds of production staffers employed for another season."
"BLUE BLOODS has dominated Friday nights since its premiere and remained an important anchor for CBS' winning lineup," said Amy Reisenbach, CBS Entertainment president. "Led by the outstanding Tom Selleck, and an incredible cast and creative team, viewers continue to embrace the Reagans, their law enforcement family, and the series' dramatic storytelling. We can't wait to pull a chair up to the Reagan family dinner table for another fantastic season."
The renewal makes BLUE BLOODS the network's second-longest-running current scripted series after NCIS, which was recently renewed for its 21st season.
"The drama remains one of CBS' most watched originals and anchors its Friday night primetime lineup. The show is broadcast's No. 3 drama in total viewers, averaging more than 9.5 million per episode. With delayed viewing, that number grows to top 11 million," The Hollywood Reporter adds.