Ariana Madix has been the busiest she's ever been since Vanderpump Rules season 10 came to an end in June. What is the reality star up to now?
Following the conclusion of season 10 of Vanderpump Rules in June 2023, Ariana Madix has maintained a hectic schedule in her personal and business lives. People's desire to support Ariana after her highly public breakup with her fiancé of ten years, Tom Sandoval, is one of the reasons she is so busy. It was revealed that Tom and Raquel "Rachel" Leviss, a.k.a. Scandoval, Ariana's friend and fellow cast member, had been having an affair for some months. The scandal grew to such an extent that it became a phenomena in pop culture, with individuals talking about it who hadn't watched Vanderpump Rules at all.
In season ten of Vanderpump Rules, Ariana has the opportunity to confront both Raquel and Tom. Ariana did not mince words; she told Tom and Raquel what was on her mind. Ariana had, understandably, moved on from her sadness and was making the most of it once the reunion was ended. She has collaborated with numerous companies, as evidenced by her Instagram account. She has penned another cocktail book and is currently vying for the Mirror Ball Trophy on Dancing With the Stars. Ariana has emerged as the Vanderpump Rules group's top gal.
Ariana Is Competing On Dancing With The Stars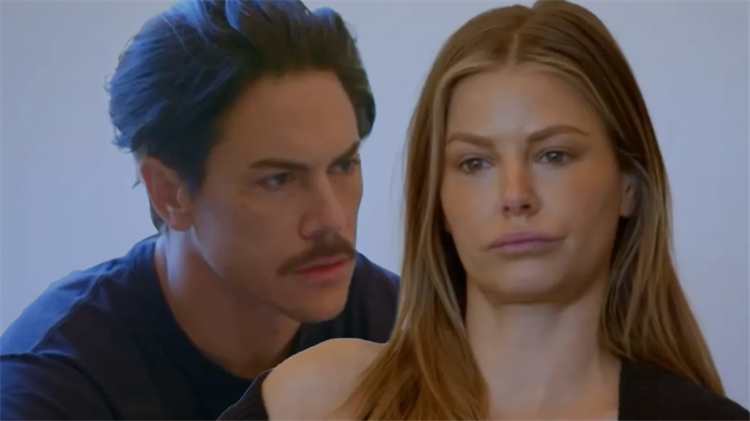 A few months after Scandoval broke, Ariana announced she would be joining the cast of Dancing With The Stars season 32. Ariana was the first DWTS celebrity contestant announced in July 2023, followed by The Bachelorette season 20 lead Charity Lawson in August 2023. The rest of the DWTS season 32 cast was confirmed on Good Morning America on September 13, which included Harry Jowsey, Alyson Hannigan, Jamie Lynn Spears, fellow Bravolebrity Mauricio Umansky, and more. Ariana has had consistently high scores since the start of the season, and she's only getting better.
Many are predicting that the 38-year-old will likely win and take home the Mirror Ball Trophy. Ariana's scores have been quite high since the start, plus she has a huge fanbase from Vanderpump Rules. Not only has she been doing great from the start, but her dancing has also improved. This win would be another reason for Tom to see what he's missed out on.
Ariana Found a New Man
Just a couple of months after Tom broke her heart, Ariana found love with a new man. Ariana started seeing Daniel Wai, a fitness coach who lives in New York City. The pair met at Coachella this year as they were a part of the same friend group that attended together (via Us Weekly). Ariana put fans into a frenzy after photos of them looking all loved up surfaced on the internet. However, a source close to Ariana told Us Weekly that she and Daniel were just having fun and that Ariana was not looking for anything serious after her breakup with Tom.
However, since then, Ariana and Daniel have flown back and forth from NYC to Los Angeles to see each other multiple times. The pair even took a trip to Chicago over the summer and snapped a picture in front of The Bean. It's still unclear if the two have made their relationship official, but Ariana already seems happier than she ever was with Tom.
Ariana Has Secured Several Brand Deals Since Scandoval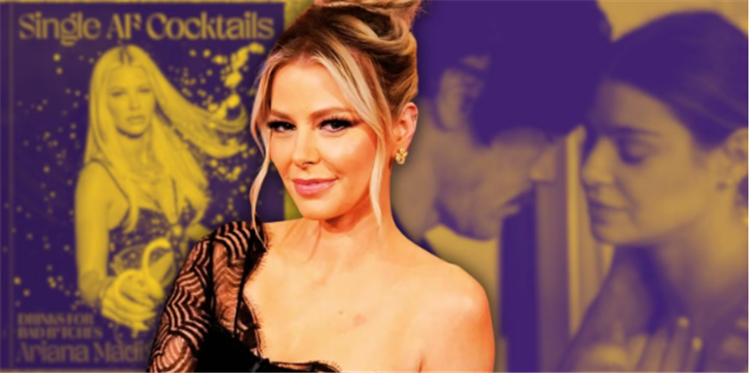 Ariana has seen a surge of businesses since Scandoval's scandal, with whom she has signed multiple brand collaborations. Following Scandoval, she negotiated some of the most recognizable brand arrangements for Duracell Premium Batteries and BIC Razors. Ariana makes multiple jabs at her ex-boyfriend Tom and their previous romance in the advertisements for these that she posts on Instagram. Her Uber One/East commercial with her fellow Vanderpump Rules cast members, Lala Kent and Scheana Shay, is another noteworthy corporate partnership. Scheana's classic song "Good As Gold" was recreated by the women to complement Uber One's features. She has also been sponsored by T-Mobile, Glad Trash Bags, Tidy Cats, and other companies.
Other than sponsorships, Ariana will release her own cocktail book called Single AF Cocktails: Drinks for Bad B*tches. In the book, Ariana creates her own recipes where each drink tells a story about her past relationship and how she came out on the other side stronger than ever (via Penguin Random House). The book is currently available for pre-order but will not be released until December 5, 2023. the Vanderpump Rules star previously came out with Fancy Af Cocktails: Drink Recipes from a Couple of Professional Drinkers with Tom, but wanted a new book that reflects her current situation more.