Drama, tears, and Scandoval. Vanderpump Rules season 10 certainly brought with it very unexpected and shocking revelations. But none like the final taped episode, and then the three-part reunion. Now, fans are anxiously awaiting for Vanderpump Rules season 11!
Vanderpump Rules season 11 is coming in January 2024
Fans of Vanderpump, good news! We know when the new season premieres, even though Bravo hasn't officially disclosed an official release date. The eleventh season of Vanderpump Rules will premiere in January 2024. That will be here in a few months!
Answering to a query on season 11's 2024 premiere date, showrunner Alex Baskin spoke with The Hollywood Reporter in July 2023. "We'll drop a new season in six months," she replied. With that knowledge, we therefore projected a possible release date of January 2024, and our prediction came true!
The final episode of season 10 aired in May 2023, and the highly anticipated Vanderpump Rules reunion episodes concluded in June. Additionally, neither the writers' strike (now resolved) nor the actors' strike (tentative agreement reached) have had an impact on the show. This is because the stars of the show are not members of the actors guild specifically for this series, as it is a reality show.
Is season 11 filming?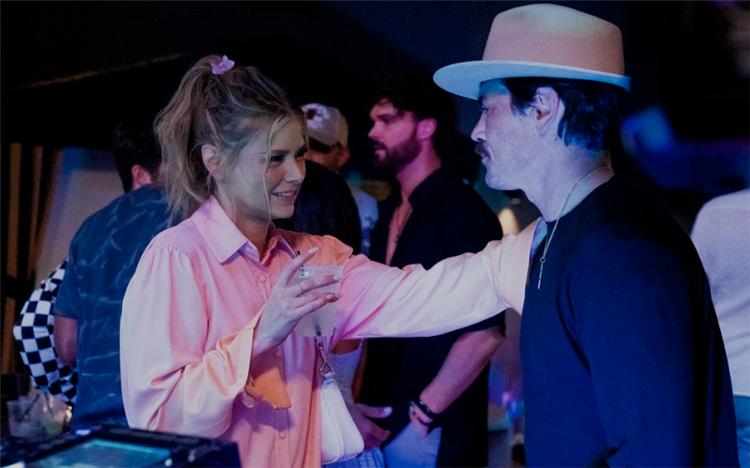 According to cast member Lala Kent, filming on the eleventh season started on Wednesday, June 28, 2023. During an Amazon livestream at that time, the reality star shared the update. She said the film date is "giving me anxiety" and making her "nervous" as the cast members haven't had time to fully process all the drama and revelations that happened last season. While they usually have a reprieve, this time around they just have to jump back into it. She said the following during the livestream, per Variety:
I'm not complaining, though. I sit here like, 'I'm so tired. I don't know what it's gonna be like. I'm nervous. I need a break.' But I like to work. I thrive off of a schedule because I'm a Virgo.
Filming has gotten underway as scheduled. Bravo already has a first look to share with fans keeping up with all the Vanderpump Rules news. The photos are of Lisa Vanderpump, Ariana Madix, Katie Maloney, Scheana Shay, Lala Kent and Ally Lewber (James Kennedy's girlfriend) at Vanderpump's TomTom bar located in West Hollywood. To see the photos, click here.
Also, get fired up! Bravo has released the first teaser for the upcoming season, which is why. Of course, it includes Ariana Madix and Tom Sandoval, the couple that everyone is talking about. It makes reference to some of the tension between the ex-partners as well as how Tom's controversy has impacted his friendship with the group. Fans may "develop a soft spot for Tom" in Vanderpump Rules season 11, according to a remark made on an E! News post regarding the teaser, according to Bravo. Remarkably, Ariana concurred, stating that she "certainly wouldn't be surprised if the audience swings that way." Well, Overall, here is what she had to say about filming with him:
You know, it is what it is.. It was weird, it was different, it was difficult, and I'm glad that it's behind me.
There is currently no unified synopsis. But we're certain that we'll see the fallout from #Scandoval given the shocking disclosures from the previous season. Tom's reunion with his ex-girlfriend Ariana means that this will play a significant role in the season. Not only has the couple been impacted by the controversy, but the group of friends as a whole.
When Vanderpump Rules returns, weekly episodes of season 11 will air on Bravo. The day after they air, you may watch new episodes on Peacock if you missed them live. Peacock is now offering streaming for seasons 1 through 10.
Will Raquel Leviss be back?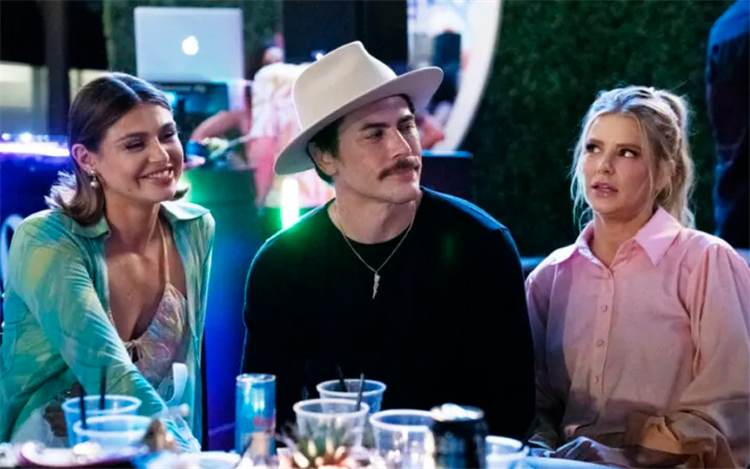 Since Lala gave a production start update and she's in the photos mentioned above, that means she's going to be in the new season. Plus, the other lovely gals in the photos are there too, confirming their return. While Bravo hasn't shared the official cast list yet for Vanderpump Rules season 11, here's who was either shown in the pho tos above, or been spotted filming according to Us Weekly:
Confirmed to return:
Lisa Vanderpump
Lala Kent
Ariana Madix
Tom Sandoval
Scheana Shay
Katie Maloney
Tom Schwartz
Ally Lewber
James Kennedy
Brock Davies
Unknown if returning:
Ken Todd
Charli Burnett
Kristina Kelly
Peter Madrigal
Guillermo Zapata
Nathalie Zapata
Raquel Leviss not returning
Dubbed "Scandoval," the word refers to the fact that Tom cheated on his girlfriend of nine years, Ariana, with fellow Vanderpump co-star Raquel. The trio were also all friends. Ariana found out about the affair after she saw texts between her boyfriend and friend. At first Tom and Raquel agreed they would say they were only together once in Mexico at Scheana's wedding. But Raquel later admitted they were seeing each other regularly.
In June 2023, Raquel checked into a mental health facility. On July 14, 2023, she checked out of the facility, per Entertainment Tonight. Then TMZ reported the reality star was bound by a contract with Bravo, meaning she would have had to return at some point. However, it seems like this is not happening. In August, Lisa Vanderpump told TMZ that Raquel isn't coming back in Vanderpump Rules season 11. Here's what she told the outlet:
When she was in the facility, her team texted and emailed us. We wanted to make sure she was in a good place first and I was going to do a one-on-one with her. She talked about [returning]. Her team reached out. But in the end, I think she decided not to.
Raquel, who was introduced in the season 5 premiere in November 2016 as James Kennedy's new girlfriend at the time, is now going by a differnt name. Leviss' birth and government name is actually Rachel, but since she was young everyone called her Raquel and that's what she stuck with. When Scandoval was revealed, people online called her "Rachel" to be used in a negative way. TMZ reports she is now going by Rachel instead, as this was recommended by her therapists, to counteract the negative way people are trying to use her name.
Ariana Madix and Tom Sandoval on other reality TV
Amid the drama and scandal and as we wait for Vanderpump Rules season 11, Ariana Madix was announced to be the first contestant to be on Dancing With the Stars season 32. She's currently showing off her dance skills on the dance competition series, partnered with pro dancer Pasha Pashkov. As of Nov. 20, 2023, she's one of six couples still competing.
While Madix is showing off her dancing skills on Dancing With the StarsI, she also appeared in another reality series first! Ariana Madix will made a surprise appearance in Love Island USA 2023 during the second week. The show premiered July 18, 2023 on Peacock.
Madix isn't the only one taking part in a competition series this year. Sandoval is among 14 celebrities in Special Forces: World's Toughest Test season 2. The show premiered Monday, Sept. 25, 2023 at 9 p.m. ET on Fox. As of this writing, he's still in the competition series. Including him, there's seven stars still participating.
Two Vanderpump Rules spinoffs are coming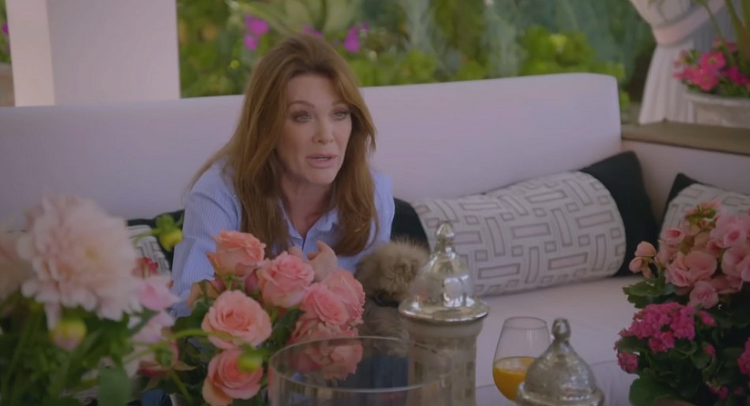 As the franchise grows, fans of this reality show who enjoy drama should get ready for more. There are plans for Vanderpump Villa and an unnamed offshoot. The first is scheduled to take place at Lisa Vanderpump's French villa and will track the personnel there. Ten episodes altogether from the series will be available for streaming on Hulu. Deadline reports that the second will cover the following topics:
The show will center on a close-knit group of friends as they adjust to the next phase of their carefree existence in The Valley by giving up their luxurious lives in West Hollywood and trading in bottle service for baby bottles.
While contract deals have yet to be finalized, Jax Taylor and Brittany Cartwright are expected to be part of the cast. The couple welcomed their first child in 2021. Kristen Doute is also expected to be involved with the show. This spin-off is reportedly going to be eight episodes and will air on Bravo.
Where to watch RHOBH
And as many of you know, Vanderpump Rules is actually a spin-off of The Real Housewives of Beverly Hills. Lisa Vanderpump was on the first nine seasons of the reality series. All 12 seasons of the show are streaming on Peacock. RHOBH season 13 has finished filming and should be coming out on Bravo later this year, according to Deadline.