Previously, in the "Forgive Us Our Trespasses" season 13 finale of Blue Bloods, the storyline focused on Danny Reagan (Donnie Wahlberg) and Maria Baez (Marisa Ramirez), who joined forces with Danny's former colleague Jackie Curatola (Jennifer Esposito) to track down a serial murderer. In a surprising development, the season 13 finale also highlighted the serial killer's imitation techniques, which seemed to link them to a case that Danny and Jackie had previously collaborated on.
The Season 13 finale of Blue Bloods' official summary is as follows:
"Danny and Baez team up with Danny's old partner, Jackie Curatola (original cast member Jennifer Esposito), to find a copycat killer emulating a criminal's murders from a previous case; Frank and Mayor Chase battle over how best to handle the city's rising homeless population; and Jamie, Eddie and Erin team up to build evidence against a man previously released, but once again committing criminal assault. Sami Gayle, Peter Hermann and Tony Terraciano also guest-star."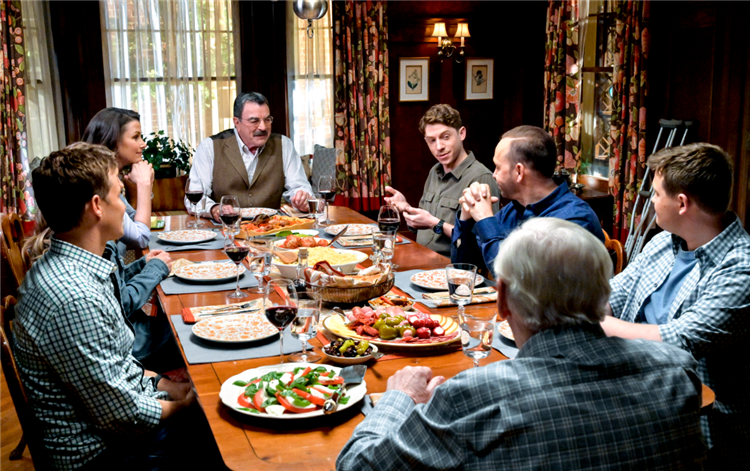 We may predict some of the likely narrative developments for the criminal procedural drama's forthcoming season based on the events of the season 13 finale. Unquestionably picking up where Season 13 left off, Season 14 offers the show's producers a number of new avenues to explore. For instance, the story arc of Erin's campaign for district attorney, which was hinted at in the season 13 finale, may be revealed in season 14.
Season 14 will follow a similar pattern to the show's prior seasons, where characters deal with various cases and challenges in each episode, regardless of which narrative thread is highlighted.
We anticipate the new season to have 20 to 22 episodes with an average length of 42 to 44 minutes, while the episode names and individual synopses is yet to be revealed.