Find out what the GH spoilers for April 24 – April 28, 2023, have in store for your Port Charles favorites.
These General Hospital spoilers tease a chance at romance scuttled, wedding day blues, and so much more. This will be a week you won't want to miss!
General Hospital Spoilers Highlights
Holly Sutton (Emma Samms) and the members of her entourage — Tracy (Jane Elliot), Ethan (James Ryan), and Felicia (Kristina Wagner) — manage to make it safely back to Port Charles, and Holly's first stop is Robert's (Tristan Rogers) abode. So what if he's *ahem* entertaining Diane Miller (Carolyn Miller)?
After trading verbal barbs with the legal eagle and seeing her off [and you'd better bet Diane will give Robert Hell for keeping her in the dark about the sting he, Holly, and Felicia participated in the year previous], Holly informs her ex that thanks to Ethan, she may have a clue as to Victor's whereabouts.
GH Spoilers: Wedding Bell Blues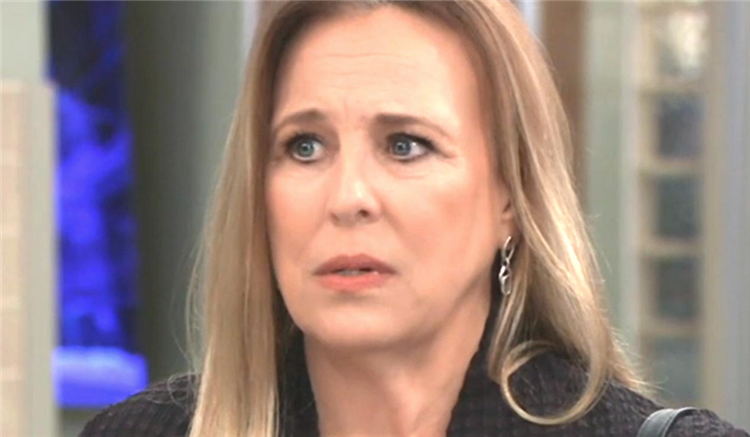 The scene is laid for Willow (Katelyn MacMullen) and Michael (Chad Duell) to officially — FINALLY — tie the knot. Even Sonny (Maurice Benard) puts in an appearance, much to the bride-to-be's delight. But seeing as how this is a soap opera wedding, don't expect smooth sailing.
General Hospital Spoilers: Odds and Ends
In other General Hospital spoilers news, Michael makes quite the accusation, Dante (Dominic Zamprogna) finds himself in the unenviable position of having to play peacemaker, and Brook Lynn (Amanda Setton) and Ned (Wally Kurth) navigate some tricky dynamics.
Meanwhile, look for Curtis (Donnell Turner), Drew (Cameron Mathison), and Laura (Genie Francis) to get together, pool their findings, and formulate a plan of attack.
Finally, General Hospital spoilers have Victor being forced to host several uninvited, unwelcome guests. Will The Haunted Star soon be crawling with heroes of yesteryear? Tune in to find out.