NCIS: Los Angeles fans will see Special Agent Kensi Blye and LAPD Detective Marty Deeks get to the bottom of a strange case this week, after Navy reservist Dr Howard was stabbed – and his lab full of pesticides and insects ransacked.
The pair meet with Layla Lewis, Dr Howard's former partner, who reveals that although he was a "genius", their relationship became focused solely on work – and it seems like it hits a sore spot for Blye (Daniela Ruah) who is married to Deeks (Eric Christian Olsen). Watch the video below to find out how the pair react to their guest's remarks…
NCIS: LA preview clip: Deeks and Blye take a strange case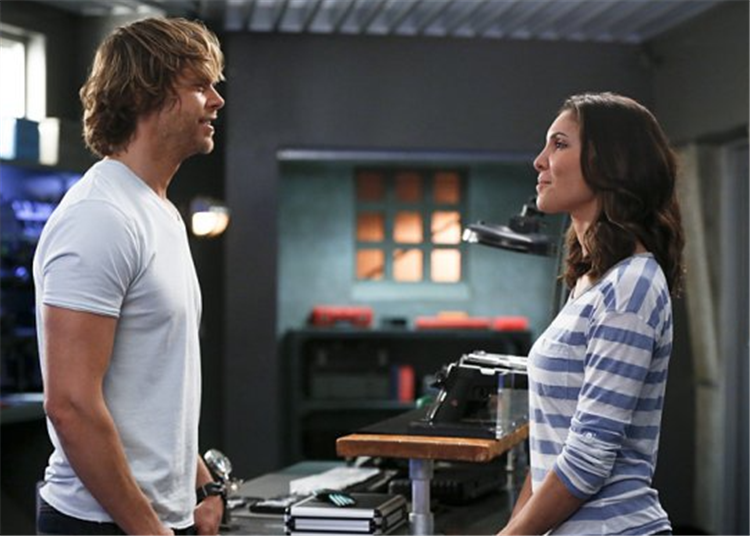 Elsewhere in season 14 episode 18, titled 'Sensu Lato', Hollace Kilbride – the retired United States Navy Admiral who has become the Operations Manager of the Office of Special Projects in Hetty's absence – offers Sam H anna (LL Cool J) the interim operations manager position, while Special Agent Devin Rountree (Caleb Castille) thinks about his future.
After 14 seasons, the hit CBS series will come to an end in May with a two-part finale, and as the cast, crew, and the fans prepare to say goodbye to the beloved show, Daniela shared a behind-the-scenes glimpse with fans of the emotional last episodes.
Daniela took to Instagram to honor the director behind last week's episode, revealing it was helmed by one of her "fave hoomans," Eric A. Pot.
She shared photos from both the finished product and the making of, including on-set moments with on-screen husband Eric Christian Olsen, a tender moment with the episodes director, and an intense video of her in action, rolling in the grass under a clothesline shooting a gun.
"One of my fave hoomans Eric A. Pot directed tonight's episode of @ncisla," she wrote in her caption, adding: "We may be done shooting but still have a few left to share with ya."
NCIS: LA will air a two-part finale in May on its usual Sunday slots, the penultimate episode on May 14 and the very last on May 21, and the latter will also feature a finale send-off to air right after the very last episode.