It's hard to imagine CBS' long-lived police procedural "Blue Bloods" without Frank Reagan (Tom Selleck), the head of his sprawling household, all of whom are professionally involved in various aspects of law enforcement themselves, and a roost-ruling police commissioner.
Frank's career has had both major bumps and major boons during his time on the force, but his kids — and the people he works with — definitely look to him for advice and guidance after all of his years spent at the top of the New York Police Department. Yet his time at the apex of the heap can't last forever — everyone ages, and retirement eventually beckons. He doesn't seem to have a direct successor on the horizon, but might it be possible that he'll step down someday? Thanks to a recent interview with the cast and crew of "Blue Bloods," we now know the answer to that question.
Frank may vacate his position at the end of the show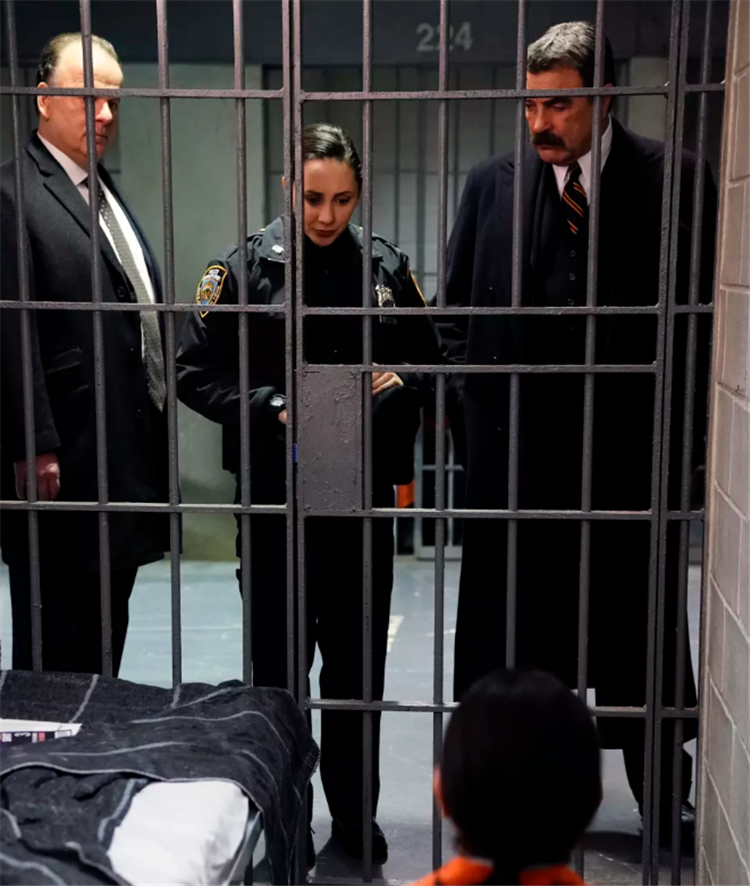 During an interview with TV Insider, executive producer Kevin Wade said that it is indeed possible that Frank might retire from the force someday — but not until "Blue Bloods" leaves the airwaves entirely. "I suppose when the show ends, he will step down," Wade declared. "There would be no [narrative] advantage in having Frank run for mayor or retire and move out to Montauk and start fishing."
For now, it seems fans can continue to look forward to seeing Frank doing what he does best: bringing in the bad guys and protecting his colleagues. That's good news for anyone who's devoted to Frank and hopes to see him keep working in the field. There's even some hope that he might figure out a way to emerge from his never-ending mourning for his beloved Mary Margaret and start dating again. Fans will have to keep watching to find out if Frank finds romantic happiness or ends up in the fight of his life.