Treat Williams, a prolific actor known for starring in Hallmark movies, the series "Everwood," and more, died June 12, 2023, in a motorcycle accident. Weeks after the tragedy, Vermont State Police released Williams' cause of death. Per Deadline, they revealed that Williams died from "severe trauma and blood loss as a result of the crash." Williams was survived by his wife, Pam Van Sant, and their children, Gill and Elinor Williams. After his death, his daughter penned an emotional tribute for the late Hallmark star.
On Instagram, she wrote, "A father's incomprehensible love for his daughter, and a daughter's boundless love and complete admiration for her father. Dad, I love you more than words could ever describe. You have given me the best life imaginable, and I could not have ever dreamed of having a better father."
Williams, who was 71 at the time of his death, was riding his motorcycle in Dorset, Vermont when he was hit by a vehicle driven by Ryan Koss, Vermont State Police said in a news release. Williams was wearing a helmet and did not die on impact. He was airlifted to a hospital but later succumbed to his injuries. Aside from releasing Williams' cause of death, the Vermont State Police have also charged Koss.
Treat Williams' family held a celebration of life service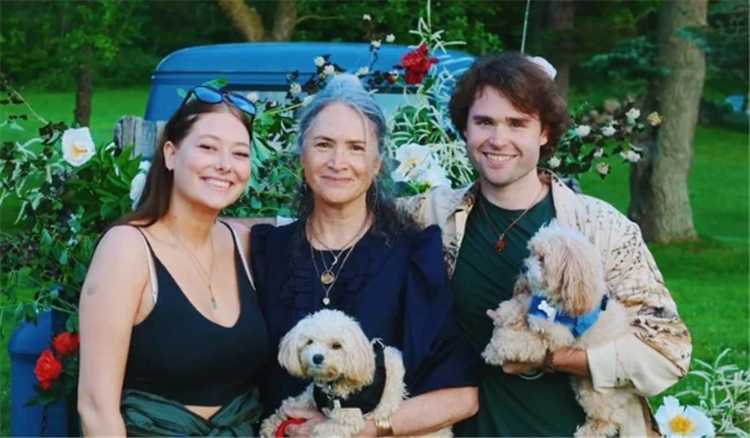 The news of Treat Williams' cause of death and the charges against Ryan Koss came shortly after his family, Pam Vant Sant, Gill Williams, and Elinor Williams held a celebration of life memorial for the beloved actor. The family posted a photo from the service, showing the three surviving family members on Instagram. The caption on the picture states, "As time passes, the grief doesn't get any easier, but life is fragile. We are trying to live every day like it's our last, and appreciate the time on this beautiful planet that we are lucky to call home."
Vermont State Police charged Ryan Koss with "grossly negligent operation with death" (via Deadline). According to police, was driving an SUV and making a left turn into a parking lot when he crashed into Williams. The impact threw Williams off his motorcycle, ultimately leading to his death. Koss had minor injuries and was not under the influence at the time of the accident.
The Daily Mail reported Koss and Treat Williams were acquainted through a local playhouse theater where Koss worked and Williams performed in 2017. Koss is set to be arraigned on September 25.
Treat Williams is fondly remembered
A SAG, Primetime Emmy, and Golden Globe award nominee, Treat Williams starred in dozens of films, TV series, and Broadway shows. In recent years, he'd been working with the Hallmark channel as a series regular on "Chesapeake Shores," in addition to his holiday fare, which included films like "Rocky Mountain Christmas." Williams enjoyed working with the network, telling Vermont Magazine, "I love my job on Hallmark. There's a reason people binge-watch Hallmark. They don't have to feel bad. They can feel good for two hours, and they can forget their troubles. There is a place for that, I think, particularly right now in this world."
Hallmark fans were devastated to hear of Treat Williams' passing, as was the network, which posted a tribute to the late actor on Instagram. Jonathan Bennett, who starred with him in "The Christmas House" and "The Christmas House 2: Deck the Halls" also penned a tribute on the social media site. "I have never met someone like Treat, being around him is like lightning in a bottle," he wrote. "All he wanted to do is make you laugh and entertain you, he's was the definition of a showman. I've never laughed or loved harder on a set."
Now that Williams' cause of death has been revealed, hopefully, those who are mourning him will be able to find some closure.