If you're in the market for a police procedural, then CBS's "Blue Bloods" can more than likely fill that entertainment void for you. Since 2010, the series has put the trials and tribulations of the New York City Police Department and the city's legal system on full display, exploring a variety of fascinating criminal cases. At the same time, with the massive Reagan clan at the heart of it all, the show is very much about family, as well. In fact, their personal struggles and relationships often supersede all other narrative happenings.
Over the years, the Reagan family has dealt with a range of emotions. They've endured loss, heated disagreements, and tragedies of varying severity. Although, they're not strangers to accomplishment and celebration too. For instance, the daughter of Erin Reagan (Bridget Moynahan) and a man fans have some issues with, Jack Boyle (Peter Hermann), Nicky Reagan-Boyle (Sami Gayle), has done quite well for herself and made her family proud as she's grown up. She graduated from Columbia University and promptly moved out to California to start a career of her own.
Since making the move, Nicky and, therefore, Sami Gayle, haven't popped up on "Blue Bloods" much, making their most recent appearance in Season 11's "Atonement." Had Gayle's dream Nicky storyline come to fruition, though, it stands to reason they'd still appear frequently on the program.
Gayle wanted Nicky to join the NYPD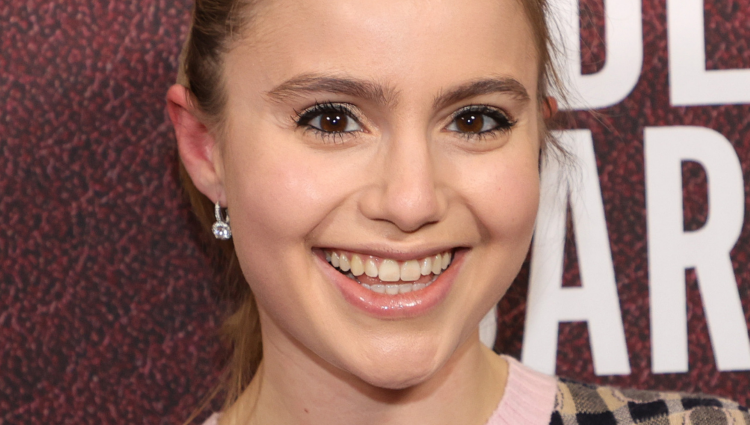 In December 2020, Sami Gayle spoke with Glitter Magazine about "Blue Bloods," from her connection to the heartwarming role of Nicky Reagan-Boyle to her overall experience working on the now-famous police drama. During the chat, she took a question regarding what her dream storyline for Nicky would be, and — bearing in mind the character's lineage — it does make a lot of sense. "I'd love to see Nicky live out her desire to serve in the NYPD," Gayle replied, adding that, should the opportunity arise, she'd also love to see Nicky go on another ride-along with her uncle, NYPD detective Danny Reagan (Donnie Wahlberg).
Time will tell what lies ahead for Nicky Reagan-Boyle on "Blue Bloods," and if she'll ever go back to being a core part of the show again. It certainly sounds like Sami Gayle is eager to do more with Nicky outside of her new California home — not only to explore Nicky further as a character, but to spend time with the cast she's grown so close to. She said in a 2017 interview, "I have grown up surrounded by the most consummate professionals and role models and a second mother in Bridget [Moynahan]." Gayle went on to refer to the "Blue Bloods" crew as a second family to her and highlight how much she's learned and grown thanks to the show.
Just as Sami Gayle's Nicky Reagan-Boyle was hitting her stride on "Blue Bloods," she disappeared. One can only hope that she'll return sooner rather than later, potentially to explore some of Gayle's story ideas, too.