Back during his heyday, Tom Selleck managed to end many things. In the eighties, he ended America's fear of mustaches. Around the same time, he put a stop to the world's hesitance surrounding the possibility of wearing Hawaiian shirts, while also ruthlessly halting his own chances of playing Indiana Jones. Today, he wants to end Blue Bloods … sort of.
Blue Bloods, which celebrated its 10th season finale in May 2020, has made up the lion's share of Selleck's acting work over the last two decades, reverse mortgage advertisements notwithstanding. That makes it seem all the more peculiar that the 75-year-old actor would advocate for its end. However, in a TV Insider interview on the subject, Selleck tacitly seemed to agree that a sell-by date makes for better television. Asked whether he'd rather gun for 15 seasons, or "end on a high note," Selleck replied, "Well, I'm negotiating with CBS about next season. I'd like them to order two seasons. We can do much better shows if we know where we're going. This show has lasted because the characters have been allowed to grow and change."
Finite storytelling aside, he had nothing but good things to say about his costars, and expressed excitement at the prospect of heading back to set. "The cast seems to love each other; I sure love them. The actors are doing phenomenal work. Everybody's very much aware that this is maybe a once in a lifetime opportunity—a show that's found its way and is welcomed by an audience. I'm ready to go back when it's okay to start again."
That said, Tom Selleck also believes that Blue Bloods has "a lot of life" left to go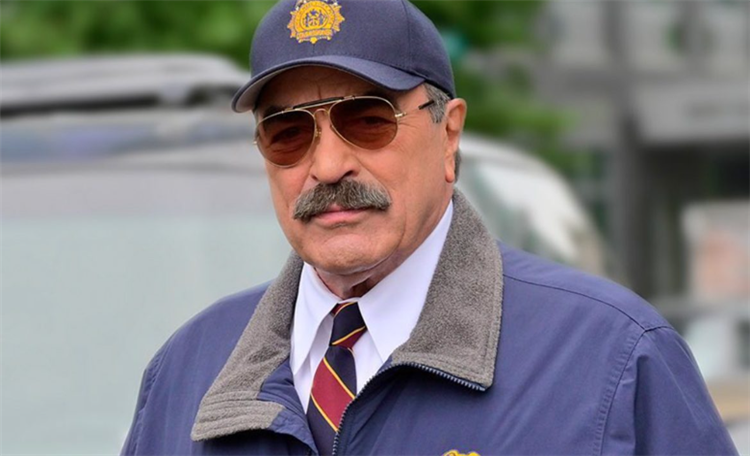 For all 10 seasons of Blue Bloods, Tom Selleck has played Frank Reagan, the patriarch of a family with law enforcement running through their veins like some sort of azure body fluid. Despite the show's exceptionally long run, the series has maintained a steady audience, with Deadline reporting that it has brought in over 10 million viewers per episode for the entirety of its broadcast. Arguably, much of that success can be attributed to Selleck's draw. A multi-generational TV and movie star, Selleck is perhaps best known for his role as the star of Magnum, P.I., which ran from 1980 to 1988, powered by a physical stream of pure eighties mentality, electrically-charged and pumped through Selleck's chest hair every morning.
The point is, when it comes to Blue Blood's future, Selleck has a lot of power. And to be clear, while Selleck recently implied that two more seasons would be a good direction, he also has expressed openness to going further. In an earlier 2020 interview with People, he stated, "I don't think there is an end point. I think there is a lot of life in the show, as long as you let your characters grow and get older." Thus, it might not be that Selleck wants Blue Bloods to end in two seasons, necessarily, so much as that he sees the importance of giving everyone involved a few seasons to plan things out, and/or potentially wrap them up, if it makes sense to do so.
In May of 2020, CBS renewed Blue Bloods for an 11th season.