After more than a decade on the air, "Blue Bloods" continues to perform well for CBS in its Friday night time slot. The police procedural has proven to be a dominant and enduring force on network TV. "Blue Bloods" fans tend to be a devoted bunch and the ratings show it. Though "Blue Bloods" hasn't recently come close to the 14.07 million average viewers (via Deadline) it did in Season 7, the series still manages to pull in a reliable 6 million eyeballs in the middle of Season 12 (via TV Series Finale).
However, no show is perfect and this is especially true for any series that has aired nearly 250 episodes (via IMDb). Just as "Lost" has "Exposé," "Stranger Things" has "The Lost Sister," and "Dexter" has "Remember the Monsters?," "Blue Bloods" too has a handful of episodes that fans are not particularly fond of. Let's take a look at the three lowest-rated episodes of "Blue Bloods."
Burning Bridges
According to IMDb, "Blue Bloods" Season 5, Episode 3 is the lowest-rated episode of the entire series. The episode, titled "Burning Bridges," only managed 6.7 stars out of 10, well below the series rating of 7.6 out of 10. Per Rotten Tomatoes, the episode description reads as follows: "When an officer is outed and his partner refuses to ride with him, Danny and Baez are asked to work with new partners temporarily; Eddie and James try to steal a collar from a pompous detective; Frank speaks out about equality on the force."
So, which part of the episode did IMDb reviewers find so problematic? In a review titled "Weak and inconsistent plot," IMDb writer Phil-58620 detailed his problems with two different interconnected plots. Phil-58620 said, "This episode attempts to deal with homosexual prejudice in the police force and brings in Catholicism only to insult both institutions." Admitting that he initially found the plot interesting, Phil-58620 called the episode "a missed opportunity to show growth between the officers and convey how the Reagans draw strength and clarity from their religion as they have in previous episodes."
A number of other negative reviews also referenced the topical nature of the episode's plot. However, one reviewer named Edwagreen chose to stand out from the rest of the crowd and awarded the episode 10 out of 10 possible stars, calling the episode "outstanding."
Legacy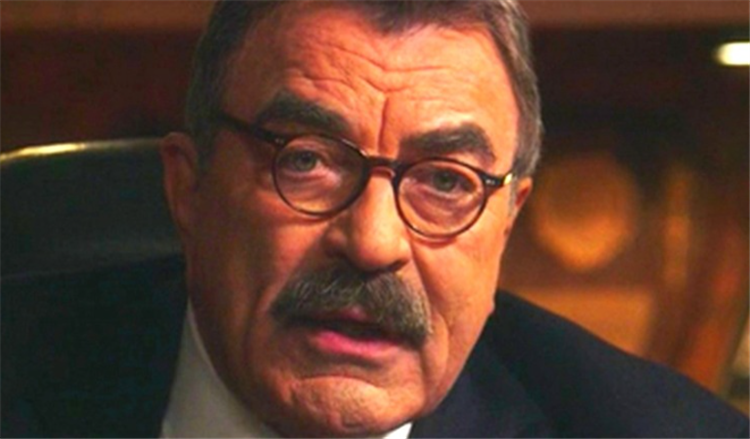 After "Burning Bridges," the second worst-reviewed episode of "Blue Bloods" is Season 8, Episode 15, titled "Legacy." According to IMDb, the average rating for the episode is only 6.8 out of 10 stars. The majority of the reviews left on IMDb focused on the storyline of New York City Police Commissioner Frank Reagan (Tom Selleck). Towards the beginning of the episode, an officer involved in a viral video is accused of racial profiling. After meeting with the officer and talking it over with his advisers, Frank decides that the officer needs to be removed from her post. It's a controversial decision and one that Frank clearly dislikes making, but he ultimately stands by it.
However, a number of IMDb reviewers took issue with Frank's choice. In a review titled "Thumbs down," Sbc17644 rewarded the episode 1 out of 10 stars and said, "Frank was so out of character. He has always stuck up for his cops. This episode is not believable. What happened with the writing? If this keeps up, you have lost me as a viewer. Get real and leave your agenda out of this."
The most positive IMDb review was posted by Jrogers-02938, who asked the question, "What happened to Police Chief Frank Reagan?" The writer further said, "These writers have changed the character Frank Reagan from a proud confident leader who always backed his officers," later adding, "In this episode, we see for the first time a seemingly worn down Frank Reagan. He bows to political correctness of the moment and throws a good officer of the law under the bus."
Triumph Over Trauma
Though some people may not remember it, Whoopi Goldberg has guest starred in three different episodes of "Blue Bloods." The "Sister Act" actress most recently appeared as Regina Thomas in Season 11, Episode 1. According to IMDb, "Triumph Over Trauma" is the third lowest-rated episode of the series, earning only 6.9 out of 10 stars. So, what do "Blue Bloods" fans find so objectionable about this particular episode?
IMDb user Jduyrhfngj left a review on the site that made their opinion clear from the title alone. In a review titled "Deserves a zero rating," Jduyrhfngj said, "It is simply the worst of the entire series. Ignoring the Whoopi segments, I would have rated this a 5 because the Danny and Baez stuff was just so unbelievable." Jduyrhfngj later went on to note that while they did not like the episode for a variety of reasons, they were particularly triggered as a result of Goldberg's role. Jduyrhfngj ended the review with a direct plea to the people making the show, "To the show runner [sic] and writers: we, the real fans, hate her and don't want her back." While Jduyrhfngj may have been the most direct, they were far from the only IMDb user to note displeasure at Goldberg's appearance. Another user titled a review "Whoops" and granted the episode 5 stars out of 10.
While none of these three episodes appear to have proven particularly popular among fans, the most recent episode of "Blue Bloods" suggests that the series is still doing well. Season 12, Episode 7, which aired on November 19, is currently sitting on IMDb with an average rating of 7.7.