Sonny and Selina: rivals or allies? Since the early 1990s, Sonny Corinthos (Maurice Benard) has protected his area. Some claim that Sonny and his group pose a threat to innocent bystanders on the streets of Port Charles. However, other GH fans assert that they feel safer now that Sonny is guarding Port Charles.
Over the years, other mobsters moved into town, and they tried to stake their claim on Port Charles. Of course, the Corinthos organization pulled through every time, which is why he's always the last man standing. These days Sonny isn't the only player on PC. Now that Selina Wu (Lydia Look) has made herself comfortable, GH fans wonder if she'll try to move in on Sonny's territory.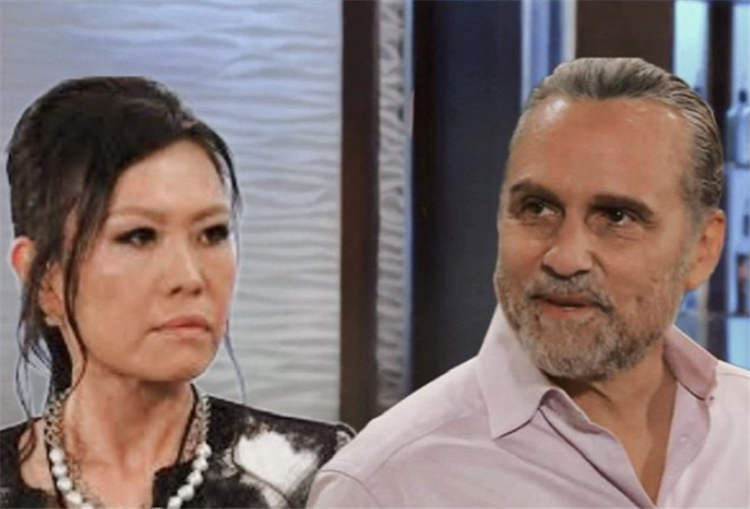 According to GH news and spoilers, Lydia Look shed some light on what could be Sonny and Selina's future. Reportedly, Lydia answers fan questions at a Coastal Entertainment fan event. So, will the influential mob boss dare step on Sonny's toes? If it were up to Selina's portrayer, Selina would stay on his good side.
"I don't want that to happen because I adore Maurice. Sometimes, it's hard for us actors even though we say we're not vested in the storyline, or we're not our characters." Lydia explained. The well versed actress continued to support her opinion on the matter, "I don't want that, and personally, I feel like for the storyline, it wouldn't be good for us to have a fight."
We hope the two forces keep the peace. You never know when they'll need to stand up against the same enemy.