"Blue Bloods" has remained one of CBS's most consistent police procedural dramas for quite some time. The series premiered in 2010, and over a decade later, it's still going strong with Season 12. That's impressive when considering the vast ocean of other crime dramas floating about on TV. And what has no doubt helped keep "Blue Bloods" from drowning in obscurity is its family-related premise. "Blue Bloods" splits its focus between police investigations and family bonding among the legacy New York City law enforcement family, the Reagans.
Fans are already used to the traditional Sunday dinners of the Reagan clan. And honestly, the dining scenes add some much-needed lightness because "Blue Bloods" isn't afraid to travel into dark territory. Seriously, some episodes can be a downer. Whether it's Season 10 or Season 6, there is bound to be a sad death that will have fans grasping for a tissue box. This is also the case for Season 7, as a young life cut tragically short in an episode provided the season's saddest death.
A twist ending makes a murder investigation even more tragic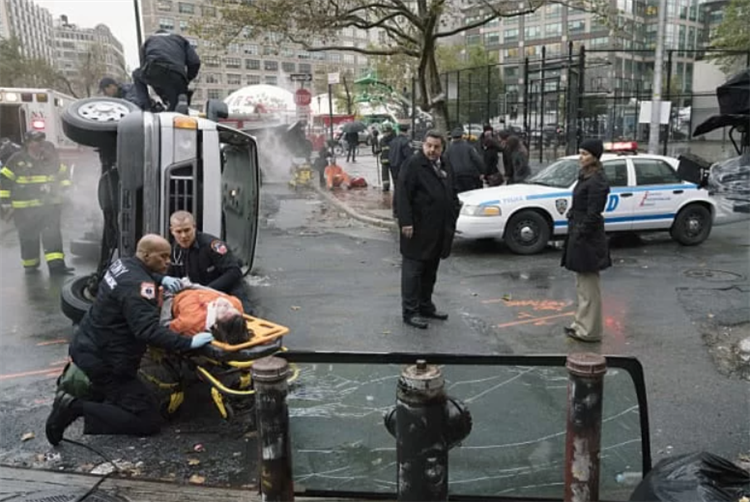 Since the second season of "Blue Bloods," Reverend Darnell Potter (Ato Essandoh) has made himself known as an activist heavily critical of the New York Police Department. Naturally, this puts him in conflict with the Reagans. However, in the episode "Unbearable Loss," Potter finds himself having to set aside his differences due to a devastating death in his family. Potter's son, Michael (Leon Outlaw Jr.), is murdered on his way home from high school. Danny Reagan (Donnie Wahlberg) finds out it's the result of a gang initiation. Michael's senseless death is already tragic enough, as it's a promising young life extinguished for no good reason. The scene of the child dead at the crime scene is difficult to watch. But when we learn that the man behind the gang who murdered Michael was someone Reverend Potter previously mentored, the death sinks to another heartbreaking level.
This is horrific as Potter has lost his son. But instead of losing him to an enemy he thought would always endanger his family, the tragedy comes from someone he'd once tried to help. During that realization, Frank Reagan (Tom Selleck) attempts to empathize with Potter, as he painfully reveals to him that a corrupt cop murdered his son Joe. "Unbearable Loss" is one of the saddest moments in Season 7, not only because a family unfairly losses their son, but it also reinforces the idea that sometimes the biggest threat comes from those we least expect.