"Blue Bloods" often puts its characters in dangerous and unpredictable situations. That's not necessarily surprising, given the fact that the CBS procedural series revolves around a family of law enforcement officials, but "Blue Bloods" has managed to mine more material out of its central characters' lives than even fans of the series might have thought possible. Indeed, over the course of the show's 250+ episodes, "Blue Bloods" has found more than its fair share of ways to surprise both its own characters and those who watch the series from the comfort of their own homes.
With that in mind, it's worth discussing and isolating which of the show's moments have been the most shocking of their respective seasons. In the case of "Blue Bloods" Season 6, that honor goes to a case that starts off feeling fairly lighthearted and inconsequential but quickly becomes deadly.
However, contrary to what some fans may think, the case in question isn't one that ends up threatening the lives of any of the show's central police officers. Instead, it's one that revolves around a character who makes the unfortunate decision of tagging along with two experienced "Blue Bloods" officers.
Lorenzo Colt should have stayed out of harm's way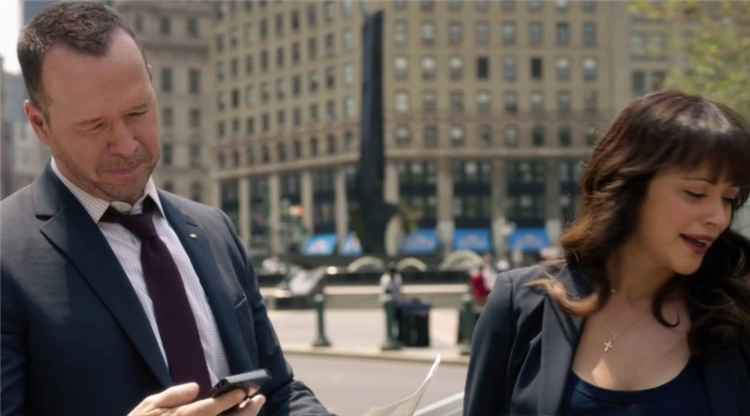 Episode 3 of "Blue Bloods" Season 6 sees Jamie Reagan (Will Estes) and Edit "Eddie" Janko (Vanessa Ray) agree to let a journalist named Lorenzo Colt (Zachary Booth) tag along with them on one of their patrols. When they are subsequently notified about a possible shooting nearby, Jamie and Eddie insist that Lorenzo stay in their patrol car while they investigate the scene. That's a decision that ultimately comes back to haunt them.
After they break into the apartment where the gunshots were heard, the two officers are surprised to discover that the space is totally vacant. Moments later, they hear three gunshots ring out and race outside to discover Lorenzo bleeding out in the backseat of their cop car. The moment is a brilliant narrative bait-and-switch, and to call it a shocking twist would be an understatement. However, it's not the only twist that the episode, titled "All the News That's Fit to Click," has to offer.
The episode's most shocking twist actually comes during its third act when it is revealed that Lorenzo, who survived the episode's opening shooting, has been killed after being thrown from a roof while investigating his attack. The episode doesn't end without bringing Lorenzo's killer to justice, but that doesn't take away from just how genuinely shocking Lorenzo's two attacks are in "All the News That's Fit to Click."
While neither moments make much of a lasting impact on the series, it's difficult to overstate just how shocking they are to witness in the moment. Together, they make a fairly standalone episode of "Blue Bloods" feel surprisingly dangerous.