In 1987, the couple married in secret!
When his coworkers noticed Tom Selleck, a 38-year-old divorcee filming on location in London, they noticed he'd developed an obsession with the musical Cats. He spent night after night in the West End, constantly extolling the virtues of the show to fellow Lassiter star Jane Seymour. "I thought it was good," Seymour told People. "But I couldn't see going back a dozen times."
It turns out that what he really thought was great was 25-year-old Jillie Joan Mack, the high-energy dancer who played Rumpleteazer. A dinner date turned into a romance, and when Mack's contract expired, she relocated to Hawaii to film Magnum, P.I. with Selleck. Soon after, she began to appear on Selleck's arm everywhere from the Emmys red carpet to his induction into the Hollywood Walk of Fame in 1986.
Then, in 1987, they sh0ck3d fans and entertainment journalists alike by marrying in secret. Under the aliases "Tom Jenkins" and "Suzie Mark," Selleck's brother, Bob, handled all of the details with the 24-hour wedding chapel in Lake Tahoe, Nevada. Selleck, 42, and Mack, 29, married on August 7, that year, in a late-evening ceremony.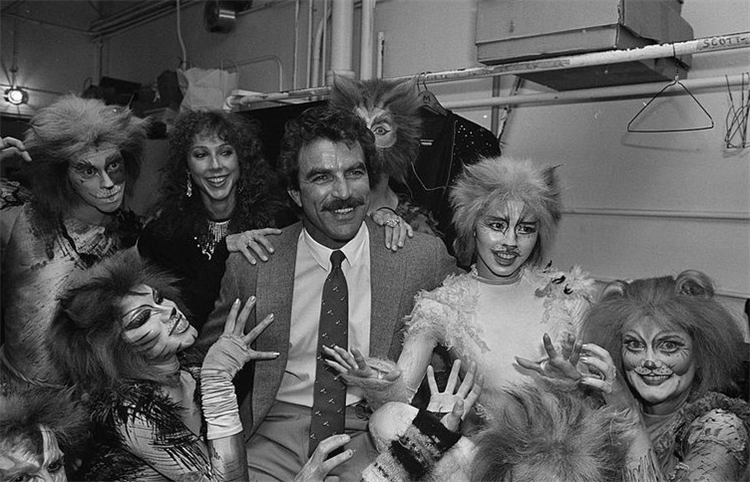 According to People, the minister didn't know the couple's true identity until minutes before the service, and Selleck had only Polaroid snapshots taken of the wedding so that photos from negatives couldn't be leaked to the press.
"They were both nervous, like any other couple about to get married," Rev. David Immel, their wedding officiant, told the magazine. "He was very concerned that the service be heartfelt, and that it be meaningful for her. He is a warm and caring man."
The following year, they welcomed their first and only child together, daughter Hannah. Selleck also has an adopted son, Kevin, from his first marriage, which lasted ten years with model Jacqueline Ray. The family purchased a 65-acre ranch in Ventura County, California, and Selleck reduced his work schedule to spend more time with his new wife and child.
In 2012, he told People, "I quit Magnum to start a family." "It took a long time to get off the train, but I work hard to maintain balance, and this ranch has helped me do that."
"We both agreed it was the best environment for [Hannah] to grow up in," Mack added.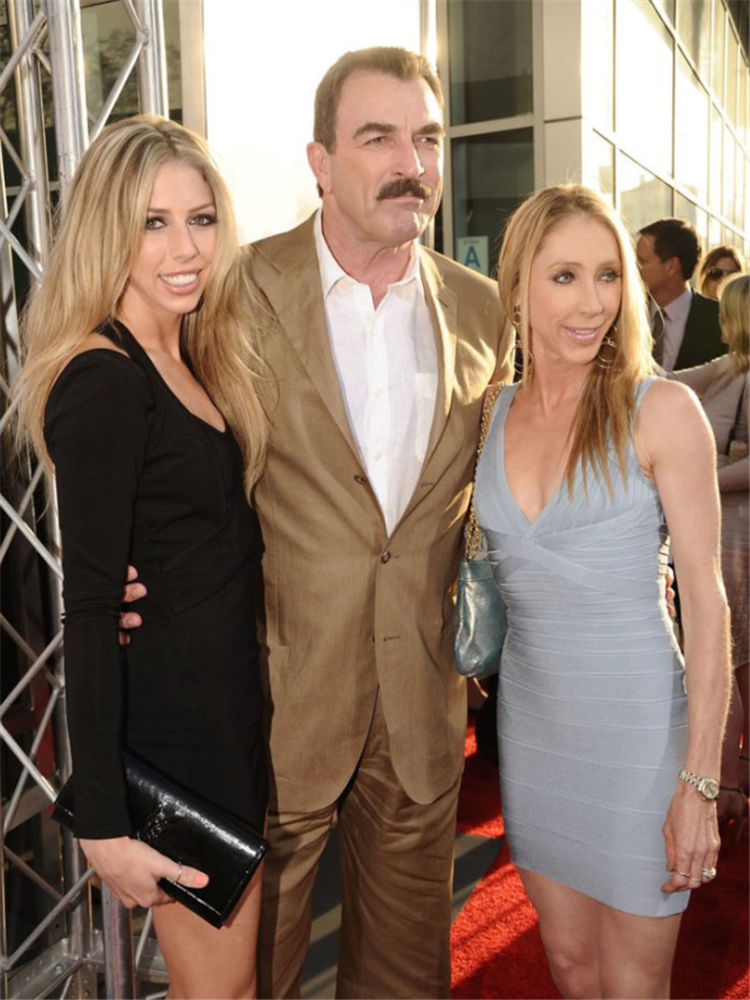 Selleck told the New York Daily News in 1999, when Hannah was 10, that the couple made good parenting partners. "We don't do anything or make any decisions unless we consult with each other," he explained. "And if one of us makes a decision about Hannah, the other parent fully supports that decision, even if you disagree."
Selleck has been open about his unwillingness to give up his privacy simply because his job puts him in the spotlight. "It's been very difficult for me to expose my private life and live with it," he admitted in 1984. That, along with his top priority ("time with my family"), are undoubtedly factors in one of modern Hollywood's longest marriages.
"It's critical to nourish your marriage," he said. "I think wanting time away from work has helped."
During a 2020 interview with People, he discussed his decision to leave Magnum P.I. in 1988. He and Jillie appear to have figured out how to live the "good life" together!