This is the reason the cast member of RHOBH said, "We're not gonna blame the pants."
After an argument between Sutton Stracke and Crystal Kung-Minkoff on Season 11 of The Real Housewives of Beverly Hills, Sutton yelled the now-famous statement, "Jealous of what? Your hideous leather leggings?" More recently, Sutton was embroiled in turmoil with her pants once more.
When the cast of Real Housewives of Beverly Hills discussed seeing Magic Mike Live in Las Vegas on Season 13, Episode 3, Erika Jayne gave them advice: "If you want to get on stage, wear pants." With an air of eagerness, Sutton answered, "I have pants and panties."
Inside Sutton Stracke's pants drama at Magic Mike Live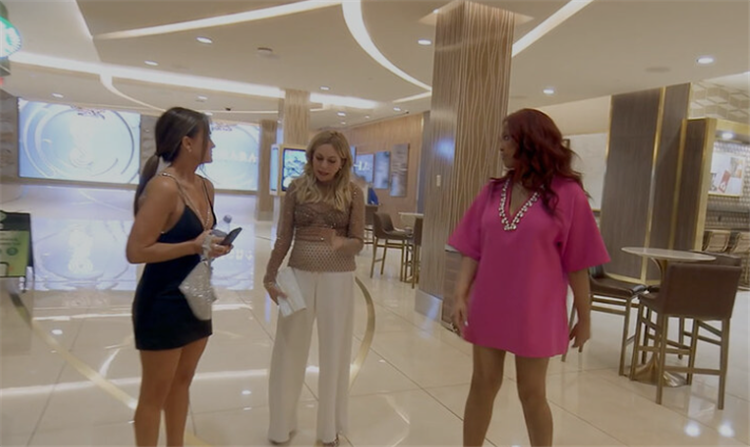 Although pants aren't a usual fashion choice for Sutton (as she explained during the episode, "I don't like pants. I don't wear pants a lot"), she put on white pants that she paired with a sheer, embellished top.
"We're in Vegas, I wanna get up on stage and dance with strippers," she said in an interview. "I mean, come on. Why not? Nobody's gonna know."
But as soon as the show began, Sutton's attitude shifted as she saw Erika and Crystal invited to the stage to take part in the seductive performance. Her words, "I wore pants for f–king nothing,"
Shortly after, Sutton announced that she felt "uncomfortable" watching the performance; however, Kyle Richards proposed an other explanation for Sutton's emotional change.
"Are you upset that they didn't ask you to go up there when you wore pants, because you wore pants to go up there?" When Kyle questioned, Sutton answered, "Are you f-cking kidding me? That is unrelated to it at all. The pants are not related to it at all. The pants were unrelated to this at all!"
Kyle wasn't taking Sutton's word on that. As she declared in an interview, "I'm pretty sure this has something to do with the pants."
Later, as Sutton continued talking to Garcelle Beauvais, she stated, "We're not gonna blame the pants. That's not what this is about."
Sutton Stracke's cat sweater at BravoCon 2023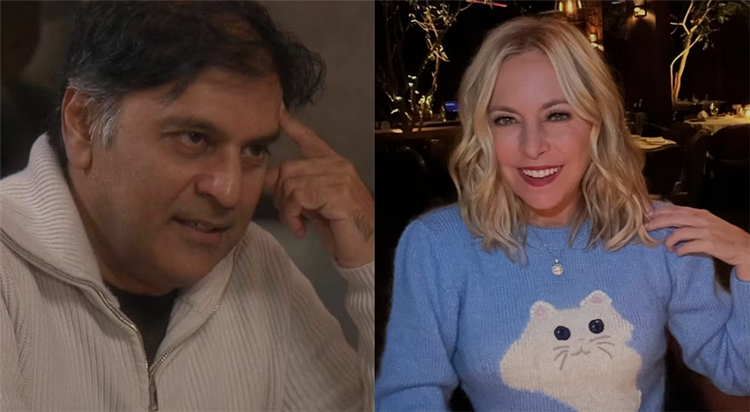 In the same episode, Sutton defended another of her much-discussed wardrobe decisions, saying, "I don't care; I wear a kitten sweater on my first date. It's my identity."
She thinks a cat sweater is fantastic for a BravoCon fashion moment in addition to being the right outfit for a first date. Sutton looked stunning in the same light blue sweater with a white cat print that she wore on a date during Season 12 of the show at BravoCon 2023 in Las Vegas.