Carolyn Hennesy plays Diane as a woman wanting love but not someone who will play second fiddle on GH.
We're not going to care about a supercouple like Robert and Holly nearly as much as when we care about the foil that's come into their lives. Thanks to the sass, class, and brass that Carolyn Hennesy brings to her role as attorney Diane Miller, we care even more about Robert and Holly. We care about Diane, too.
Carolyn Hennesy – Performer of the Week
GH's writers gave Hennesy two arenas in which to play this week — the law and her personal life. We were reminded that no one is going to rattle Diane when it comes to being a lawyer — not even her long-time client. After Sonny (Maurice Benard) pointed out to Diane that she didn't necessarily have to be a stickler to the rules, Diane set him straight. "It's the knowledge of those rules and the adherence to them that gives me the power to maneuver within the legal system," Diane argued back to her the "coffee importer."
This is one reason Hennesy is so entertaining to watch. Diane does know the law and is able to help her clients and goodness knows, her clients need a lot of aid! After giving Sonny some much-needed legal advice (and a little therapy), Diane dropped by Robert's (Tristan Rogers) district attorney's office. Like any good lawyer, Diane walked in with her ducks all in a row. She let Robert plead his personal (not professional) case to her and make his apologies and thank her for making sure WSB Agent Hursley (Jeff Griggs) didn't give him too hard of a time.
"You get that twinkle in your eye whenever you use the law to mess with people," Robert (Tristan Rogers) told Diane, charming her with his compliments. But before they could toast to (or even define) their personal relationship, Diane was summoned to Drew's (Cameron Mathison) side. She breezed into the interrogation room at the Port Charles Police Department and declared her client had nothing more to say.
Diane effortlessly filleted the lawmen interrogating Drew, pointing out that their case isn't as strong against him as they were trying to let him believe it was. Next, Diane returned to Robert's office, hoping to pick up where they left off only to find that Holly (Emma Samms) was there locked in a passionate embrace with her ex-husband. Sure, Diane's interested in Robert but even she, who wasn't around in Port Charles back in the 1980s, knows of the legendary love story of Robert and Holly.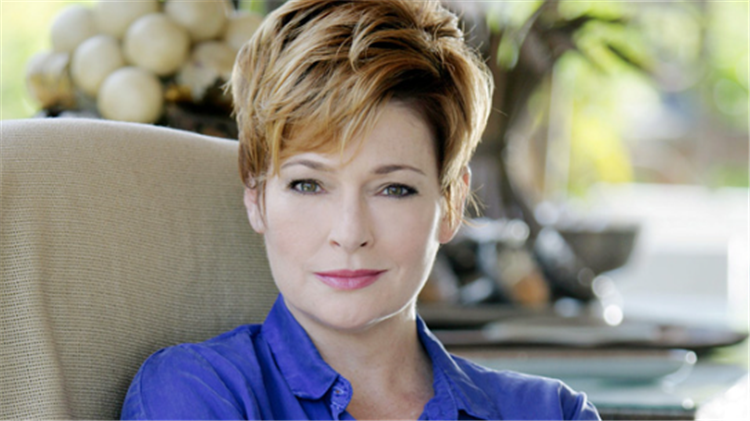 Holly mentioned she was busy saving the world to which Diane replied, "How exhilarating! And so modest!" in a tone that attempted to disguise what she was truly feeling. After Holly excused herself, Diane told Robert she didn't need his apologies — but she would take the truth.
"I will not build a relationship with a man who does want to be with me," Diane informed Robert. She chuckled after Robert referred to his enjoying the time they were spending together. "Consider me swept off my feet!" the attorney laughed.
Diane informed Robert that she would not be in competition for his feelings especially as that competition included the woman who is the love of his life. "Have you really left Holly behind?" Diane inquired as if Robert were on the witness stand. Robert offered his side of the story, which prompted Diane to call for a recess. She firmly told Robert not to call her until he knows what he wants.
Whether she's living Diane's personal or professional life, Hennesy embodies classic dames from movies of — savvy and sophisticated broads (we mean that in the best possible use of the word!)– who aren't afraid to speak their truth and let the men in their lives know what's what.
We don't know whether or not Robert and Diane will take their relationship into a full-blown romance. However, we do know that any guy in Port Charles would be lucky to be in a relationship with Diane. And any actor who gets to share screen-time with the talented Carolyn Hennesy is indeed a fortunate performer!
Honorable mention: Twins Jay and Joey Clay who play baby Ace are adorable little scene-stealers! The infants are too young to understand everything that's going on around them but their reactions as they watch Port Charles players save the world have been endearing and great fun to watch.