It's hard living in a family of police officers. If your dad is the police commissioner, your sister is an assistant district attorney, and you are a detective, then family dinners might have a lot of ground to cover! "Blue Bloods" is a police procedural television show from CBS that follows an Irish-American family known as the Reagans. This particular family is absolutely dedicated to the pursuit of justice and law enforcement, and the family contains several different, yet related jobs when it comes to the duty of protecting and service to the general public.
Donnie Wahlberg plays Detective Danny Reagan, who is Frank Reagan (Tom Selleck)'s eldest son. Known for his hot-headed demeanor and absolute dedication to the pursuit of justice, Danny can often bend the rules when he is attempting to solve a case. Although he sometimes gets in trouble for these actions and receives a stern scolding, it is hard to argue with the results, and the character is often left to his own devices. In a recent interview, Wahlberg was asked about how his character is most like his fictional father, but does that mean that Danny would want to follow in his footsteps?
Donnie Wahlberg does not think Danny Reagan will become Police Commissioner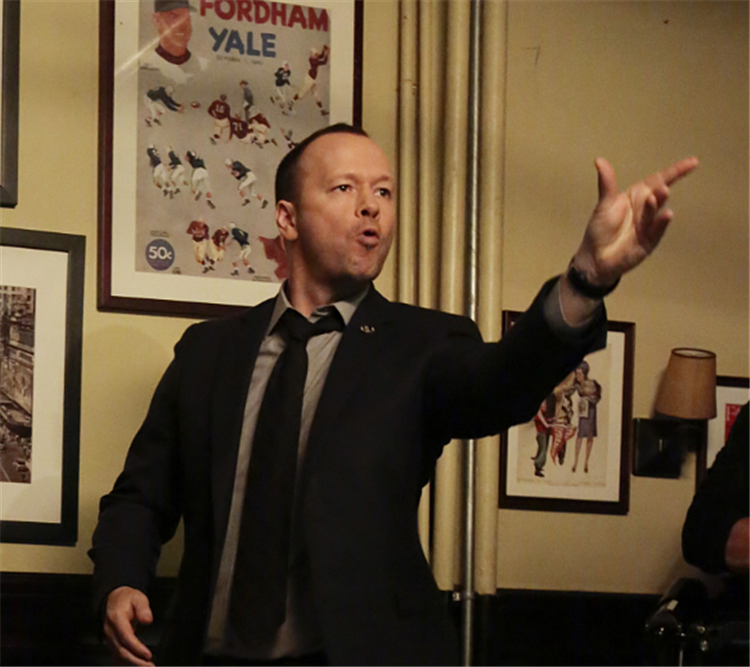 Speaking with CBS, Wahlberg said of his character's potential to become police commissioner, "I do think Danny's all in like Frank. To be a uniformed officer like Frank and make it all the way up to commissioner, you've got to be all in. It's your life. I don't think Danny wants to be commissioner one day, but I think he will stay in uniform as long as he can."
Wahlberg then elaborated about the first time "Blue Bloods" shot their famous Sunday family dinner scene, and spoke about how hard it was to film the moment. Wahlberg said that it was a make-or-break moment, because there were 10 actors present with Tom Selleck at the head of the table, and the character of Danny had to fight with Bridget Moynahan, who plays his sister. Wahlberg added, "If I'm not ready to go full-out in that scene, the show doesn't work. Danny has to be hardheaded and fiery in front of Frank. And I had to be willing to do that in front of Tom. Any good actor would know that's what you have to do — you commit."
So there are two important takeaways: that Wahlberg does not think that Danny will eventually take his father's role as police commissioner, and that Wahlberg does his very best when it comes to embodying the character and his fictional families' values.